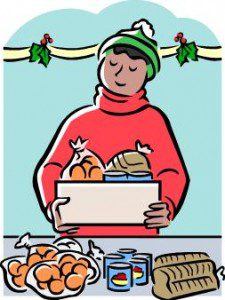 The City of West Hollywood and the West Hollywood Sheriff's Station are partnering to help give back to those in need this holiday season. The 25th Annual West Hollywood Toy and Food Drive will be accepting donations until Dec. 23, with the goal of providing up to 900 families with meals and gifts.
For the past 25 years, contributions of local businesses and individuals have helped provide more than 5,550 local families with food and gifts for the holiday season. The West Hollywood Food and Toy Drive provides families in our community with a holiday meal, as well as two toys for every child in the family. The cost to help one family is $65, and up to 10 families can be helped with $575. New unwrapped toys are also needed, as well as clothing, store coupons and discount cards.
Toy and clothing collection bins are located at West Hollywood City Hall, 8300 Santa Monica Blvd. at Sweetzer,and at the West Hollywood Sheriff's Station, 780 N. San Vicente Blvd at Santa Monica. Monetary donations can be made at the cashier's window at West Hollywood City Hall.
For more information, please contact Bonnie Smith at (323) 848-6371. For people who are deaf or hearing impaired, please call (323) 848-6496