West Hollywood is rolling out several programs to make the holiday season a safe one.
"Don't Drink and Drive" is the theme of the campaign the city is undertaking with the West Hollywood Sheriff's Station and local bars and restaurants. Officials and officers will distribute 200,000 napkins to bars, restaurants and clubs throughout the city that caution patrons to not drive if they are drinking and that feature alternative ways to get home.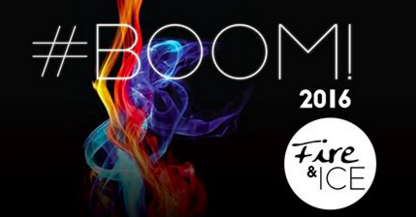 Those ways include several free transportation options to help keep people from mixing alcohol with their driving. The PickUp, the city-supported local shuttle system, which regularly runs on Fridays and Saturday, is available to help residents and visitors get around without putting themselves and others at risk. It travels along Santa Monica Boulevard in a six-mile loop with 15 stops in each direction between Robertson Boulevard and La Brea Avenue. On New Year's Eve from 8 p.m. to 3 a.m. the PickUp will offer special holiday service. Additional information is available online.
A free shuttle service connecting Hollywood to West Hollywood also will be provided on New Year's Eve between 7:30 p.m. and 2 a.m. The stop will be located on Highland at the southwest corner, just south of Hollywood Boulevard. The special service will make stops in two West Hollywood locations: La Brea Avenue at Santa Monica Boulevard and San Vicente Boulevard and Santa Monica Boulevard. Details about special New Year's Eve Cityline shuttle service are available online.
In an effort to offer safe, healthy alternatives on New Year's Eve, the city also is sponsoring #BOOM! – an alcohol- and drug-free event that brings up to 1,000 party-goers under one roof. Now in its third year, #BOOM! will feature a DJ, dancing, food, games and the #BOOM! Royalty Pageant – live entertainment shows headlined by popular West Hollywood performers. #BOOM!'s stated purpose is to create a safe space for the West Hollywood community — LGBT and straight — to celebrate New Year's Eve, where alcohol and drugs aren't the focus.
#BOOM! 2016 is organized by the Institute for Public Strategies, the West Hollywood Project and community volunteers in conjunction with the city, Tweakers Project, West Hollywood Recovery Center and the LA LGBT Center. Anyone 18 and up is encouraged to reserve a free spot at #BOOM! by registering online http://boom2016.eventbrite.com. Limited validated parking will be available. Disabled attendees will be allowed early entry. #BOOM! 2016 will take place from 8 p.m. to 1 a.m. at the West Hollywood Park Auditorium, located next to the ibrary, at 647 N. San Vicente Blvd. in West Hollywood. Doors open at 8 p.m. on Dec. 31.
Traffic deaths involving alcohol generally spike 25% to 50% around the Christmas and New Year holidays according to the National Highway Traffic Safety Administration.
Alcohol-related problems are especially prevalent in West Hollywood because it has so many alcohol outlets within its 1.9 square miles. West Hollywood has more on-sale alcohol outlets (such as bars, clubs and restaurants) per capita than any other city in Los Angeles County. Research consistently links crime, especially violent crime and other nuisance-related behaviors, to alcohol outlet density and beverage service practices.
The West Hollywood Project is a project of the Institute for Public Strategies (IPS) focused on working with the City of West Hollywood to improve public health and safety through preventing problems related to binge and underage drinking. IPS is a nonprofit organization, using evidence-based strategies to help communities make improvements in health, safety and quality of life. IPS is currently funded by the County of Los Angeles Department of Public Health, Substance Abuse Prevention and Control to implement multipronged projects in four communities including West Hollywood.