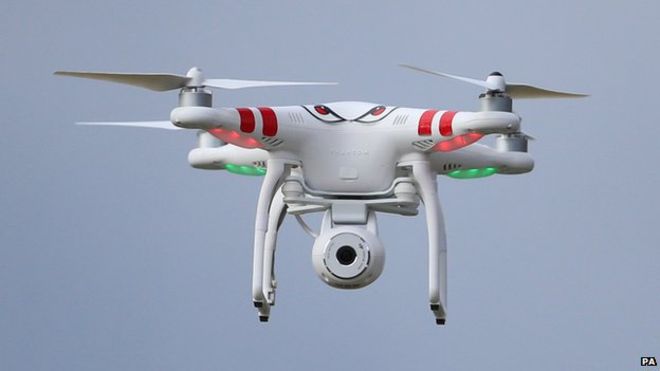 West Hollywood's recently passed ordinance regulating the use of drones appears to conflict with Federal Aviation Administration (FAA) rules.
On Dec. 17, the FAA issued a "fact sheet" warning cities and states that they must not adopt drone regulations that would conflict with those established by the FAA. A key FAA regulation requires that owners of drones register them with the FAA. An ordinance approved by the West Hollywood City Council at its Dec. 21 meeting would require those flying drones in WeHo to register them with the city and acquire a permit to operate them. The FAA specifically forbids local governments from requiring such registration.
The city's ordinance bans drones, also known as unmanned aircraft systems (UAS), from flying 350 feet or less over a school during school hours and from flying over city parks, City Hall and the local sheriff's and fire department stations. Drones also are banned from flying more than 400 feet above the ground and out of sight of the drone operator. The FAA fact sheet says that local governments must consult with the FAA before enacting such rules.
"Substantial air safety issues are raised when state or local governments attempt to regulate the operation or flight of aircraft," the FAA said in its statement. "If one or two municipalities enacted ordinances regulating UAS in the navigable airspace and a significant number of municipalities followed suit, fractionalized control of the navigable airspace could result. In turn, this 'patchwork quilt' of differing restrictions could severely limit the flexibility of FAA in controlling the airspace and flight patterns, and ensuring safety and an efficient air traffic flow.
Councilmember Lauren Meister recommended that the city regulate drones after several incidents involving them. The most notable was the crash of a drone into a power line in October on Sunset Boulevard and Larrabee, knocking out electric power to hundreds of SoCal Edison customers. A WeHo resident appeared before the council to complain that a drone was flying too close to his apartment balcony, compromising his privacy.
The FAA requires drone owners to pay a $5 registration fee with a credit card or debit card. Owners who have operated their drones before Dec. 21 have until Feb. 19, 2016 to register. If the drone is purchased after Dec. 21, it must be registered before it is operated outdoors.
A drone owner who fails to register it can face civil penalties of up to $27,500. Criminal penalties include fines of up to $250,000 and/or imprisonment for up to three years.