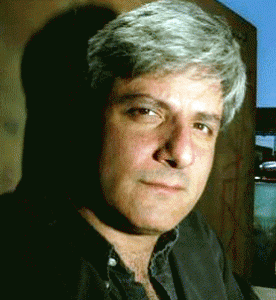 David Ulin will discuss his literary career and his recently released book, "Sidewalking: Coming to Terms With Los Angeles," in conversation with author/journalist Samantha Dunn on Friday evening. The event will take place at 7 pm in the West Hollywood City Council Chambers, 625 N. San Vicente Blvd, south of Santa Monica. A book signing and reception will follow the discussion. Ulin's book will be available for purchase on-site by local retailer Book Soup. Free validated parking is available in the five-story parking structure on El Tovar.
Part personal narrative and part investigation of the city as both idea and environment, "Sidewalking" offers a compelling inquiry into the evolving landscape of Los Angeles. Ulin is the author or editor of nine previous books, including "The Lost Art of Reading: Why Books Matter in a Distracted Time." He is a 2015 Guggenheim Fellow, a book critic and former book editor of the Los Angeles Times.
Samantha Dunn is the author of "Failing Paris" and the memoirs "Not By Accident: Reconstructing a Careless Life" and "Faith in Carlos Gomez: A Memoir of Salsa, Sex and Salvation. "
The evening is co-presented by rhe Friends of the West Hollywood Library and WeHo Reads. For further information or to RSVP, call (323) 929-2359 or visit Friends of the West Hollywood Library on Facebook.