Grindr, the gay hookup app headquartered on Sunset and Highland, has sold a 60% stake to China's Beijing Kunlun Tech Company, The New York Times reported today.
The Times said the purchase valued the company at $155 million. Grindr's founder, Joel Simkhai, and its employees will retain the remaining 40% of the company.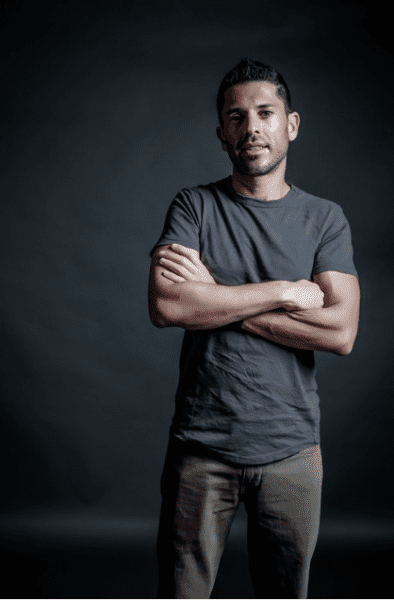 "For nearly seven years, Grindr has self-funded its growth, and in doing so, we have built the largest network for gay men in the world," Simkhai said in a statement on Grindr's website. "We have taken this investment in our company to accelerate our growth, to allow us to expand our services for you, and to continue to ensure that we make Grindr the number one app and brand for our millions of users."
Simkhai launched Grindr in March 2009 with co-founder Scott Lewallen, former senior vice president of product and design, who left Grindr in 2013. Simkhai, who had moved to Los Angeles from New York City five years earlier, told WEHOville that he saw the app as a way to help gay men break out of the glass and metal bubbles that were their cars and connect directly.
Simkhai, 39, launched Grindr with several thousand dollars of his own money and hasn't taken any outside investment until the Beijing Kunlun Tech deal.
Grindr scored a "first mover" advantage and today has almost become the sort of generic term for "gay hookup app" that Coke is for a soft drink and Kleenex is for a tissue. Grindr claims two million regular users a day in 192 countries. A financial disclosure cited by The Times said Grindr's revenue was $32 million in 2014, an increase of 29 percent from $25 million in 2013.
While Grindr long has been seen as the leading gay hookup app, others are gaining ground. Scruff, for example, has a much wider array of options than Grindr does, allowing someone in West Hollywood to connect with someone in London or even Silver Lake, with no geographical constraints. With Grindr one cannot search a specific area other than the one where one lives. And while Grindr finally developed 12 "tribes," categories that gay men can choose to narrow their app searches, Scruff has a much more sophisticated sorting system that allows one to search for a match using criteria such as height, weight, body hair and 18 different descriptors such as "bears," "leather," "military" and "geeks."
Grindr's prominence in the gay world has also made it a target. Last fall the AIDS Healthcare Foundation (AHF) posted billboards that suggested there is a connection between the sort of casual sex promoted by gay hookup apps like Grindr and sexually transmitted diseases.
In a press release, AHF said an inspiration for the billboards campaign was a report by the Rhode Island Department of Health, which reported that cases of syphilis, gonorrhea and HIV rose sharply between 2013 and 2014 and said that high-risk behaviors such as "using social media to arrange casual and often anonymous sexual encounters, having sex without a condom, having multiple sex partners, and having sex while under the influence of drugs or alcohol" have become more common in recent years. According to a study by Beymer et al. (2014), gay men who are meeting on location-based dating apps are at greater risk for gonorrhea and chlamydia than those who meet in-person or on the internet. Last May, the Utah Department of Health cited such hookup apps as one reason for a huge increase in STD rates between 2011 and 2014. Gonorrhea infections increased by 700% in that state during that three-year period.
Grindr has long been rumored to be negotiating a lease to move into the Pacific Design Center, a rumor that its publicist will not confirm.