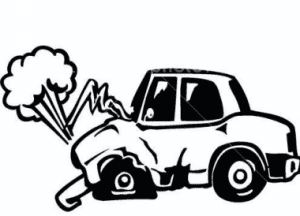 The driver of a 2008 Audi was hospitalized this morning and facing possible DUI charges after spinning the car around and crashing into a tree and fence at the north side of William S. Hart Park, authorities said.
The accident happened about 3:40 a.m. at 8360 Sunset Boulevard, said Sgt. Dave Valentine of the Sheriff's West Hollywood Station. "Speed is a factor," Valentine said. "I don't know if he spun once or multiple times" but the rear of the car crashed into the tree and fence.
The driver, the car's sole occupant, was taken to a hospital for treatment, the sergeant said.