With an uptick in robberies since December, some local residents have complained that more Sheriff's deputies should be on foot rather than in their patrol cars. There also has been a push for installation of security cameras. Well, there might be more deputies on foot (and eyes on the street) than you think. Just ask the man who was arrested last week in an attempted car robbery.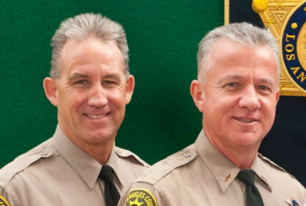 On Thursday morning that man was wandering along Hacienda Place and looking into parked cars, occasionally trying to pull open a car door. Meanwhile Lt. David Smith and Sgt. Jon Klaus of the West Hollywood Sheriff's Station were doing their morning run. Smith noticed the man peering into parked cars and grew suspicious. He grew more suspicious when he saw the man try to open a car door.
In running clothes and without a gun or identification on him, Smith had to stop a motorist passing by and ask to use his cell phone. He called the Sheriff's station, which sent a deputy, and the man was quickly arrested. It turns out he already was on probation after being convicted of grand theft and possession of stolen property.
As Smith points out repeatedly at public presentations of West Hollywood crime statistics, residents should never leave anything visible on the seats of their cars. And as the man arrested Thursday now knows, sheriff's deputies live in more than their uniforms.