Relax! There was no dead man in Gelson's parking lot.
That there was is a rumor that has swept through the grocery store on Santa Monica Boulevard and North Kings Road and into some of the nearby apartments and condos.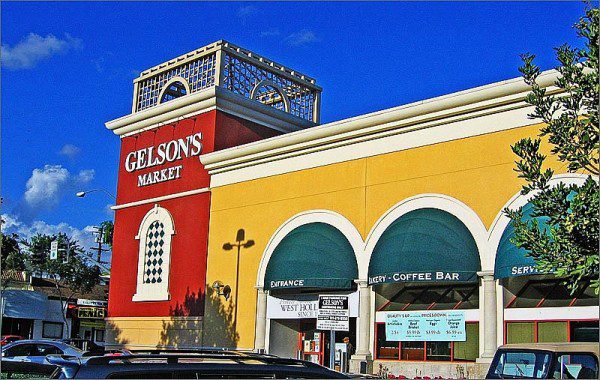 WEHOville was alerted early this week to that rumor, which essentially was that an Asian man had been found stabbed do death near the service entrance at the back of the Gelson's building. A casual walk through Gelson's turned up employees who had heard some version of that story and were worried.
For example, a checkout clerk confided that she was frightened to walk to her car in the Gelson's parking lot when her shift ended at night. A worker in another section of the store described seeing bloody hand prints and blood on the ground behind Gelson's. WEHOville agreed to protect their privacy by not reporting their names.
Lt. David Smith of the West Hollywood Sheriff's Station dug into the rumors at the request of WEHOville. What Smith discovered was that a man with a bleeding laceration to his body was in the Gelson's parking lot sometime in the early hours of Monday morning. The man wasn't dead, and in fact was mobile. Deputies called to the scene tried to talk to him to learn what had happened, but the man refused that and their offer to help. Eventually he went on his way, leaving behind some frightening rumors in a neighborhood already alarmed by the armed robbery on Dec. 29 of a Bossa Nova delivery man.