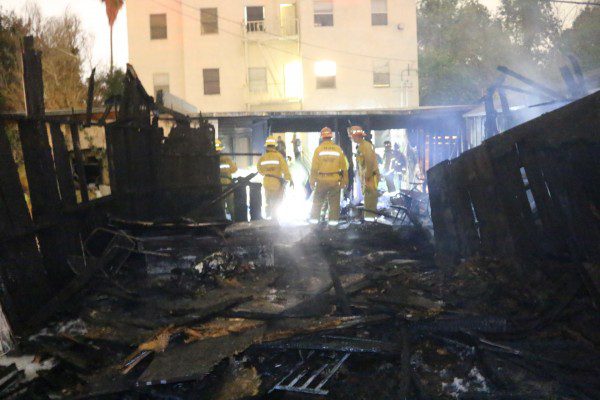 At approximately 10 p.m. tonight, Los Angeles County firefighters responded to a reported fire on the 1200 block of North Fairfax Avenue in West Hollywood.
The fire jumped to the apartment complex car port behind the original fire location. Multiple carports were affected. Additional resources were called from Los Angeles City Fire Department and Beverly Hills Fire Department.
As of publication it is unknown if there were any injuries.