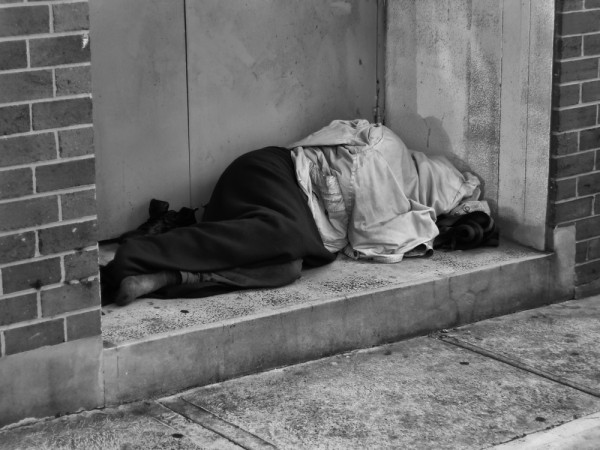 With the El Niño rains, homelessness in the region is big news. In West Hollywood, some individuals are pleading for swift and immediate action to care for its homeless. It is good that the rains have brought the issue of homelessness to the forefront of everyone's mind. The City of West Hollywood has long taken the lead on this issue before most of our neighboring cities. The work on affordable housing including homelessness spans the city's entire existence. But to address the issue, I believe we need to take the path of reason and moderation.
The county of Los Angeles has over 40,000 homeless people – more people than the entire city of West Hollywood. As one small city, we cannot make a significant dent in the 40,000 homeless. We are 1.9 square miles, 35,000 people. We should carry our fair share of the responsibility. But the lion's share of the work will have to be carried by the county and city of Los Angeles. The L.A. Times estimated that it will take almost $2 billion over the next 10 years to attempt to house the 40,000 homeless. That is a price tag that far exceeds our prudent $100 million reserves. It is a regional issue that will require all cities and the county to cooperate and contribute towards a countywide solution.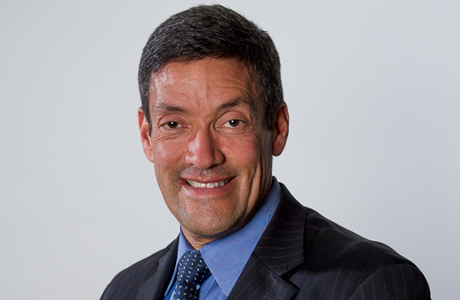 Before I joined the city council in 2001, the City of West Hollywood had a homeless shelter on La Brea (where the Gateway now stands). It was called the West Hollywood Homeless Organization. It was a program created by council members John Heilman, Helen Albert and Abbe Land. The city contracted with Foundation House, which later merged with PATH, to operate the shelter. The site was identified for the Gateway redevelopment project. And simultaneously, Los Angeles Councilwoman Jackie Goldberg wanted to open a PATH homeless center in nearby Hollywood. So, a majority of the council (Steve Martin, Paul Koretz, Jeff Prang and Sal Guarriello) supported the elimination of a homeless shelter within West Hollywood's borders and instead sent funding to the PATH-run shelter in its new Hollywood location. John Heilman did not support the removal of the West Hollywood shelter because he believed that the city should have supported both the shelter in Hollywood and its own shelter in West Hollywood.
We all know homelessness brings a broad range of negative impacts to our neighborhoods. I work daily in the criminal justice system. A large percentage of criminal defendants are homeless. This doesn't mean that all homeless people are criminals. Some are truly in need of short-term help to get back on their feet with a job and a house. Some are addicts and alcoholics that need recovery and sober living facilities. These are the individuals on which our intervention should focus. But some of homeless people suffer from severe mental health issues that include psychosis, delusion and dementia. These individuals sometimes commit a variety of crimes ranging from the simple misdemeanors like vandalism, public urination/defecation, being drunk in public and trespass to the more serious felonies like assault/battery, robbery and burglary.
So before we propose any new homeless programs or responses, let's make sure that we don't end up inadvertently attracting MORE homeless people to West Hollywood rather than decreasing their numbers on our city streets. On any one night we may have 40 homeless individuals in West Hollywood. That is 1/1,000th of the existing homeless population countywide. So any suggested programs that may cause that number to double or triple are not helpful and will produce more negative impacts and criminality in our neighborhoods.
The idea of opening a temporary homeless shelter at West Hollywood Park is not a new idea. It was tried once before. In 1988, West Hollywood opened a temporary homeless shelter in West Hollywood Park. It closed abruptly in a matter of months after the facility's social workers expressed concern for their safety. The park quickly became a homeless encampment during the day, and the numbers of homeless people in West Hollywood swelled dramatically. Parents complained that they could no longer bring their children to the Park. And the public was enraged, calling our park "filthy" and "littered with shopping carts, tents and garbage." No thanks! Not in our Park!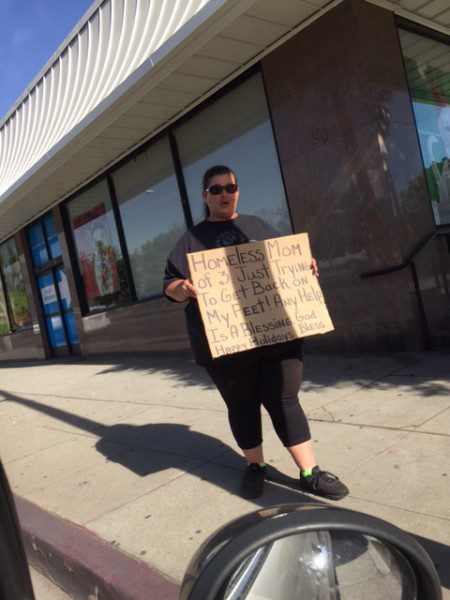 So, let's start by inspecting what it is that we ARE doing now. The county of Los Angeles has drafted a plan on homeless policies. Let's compare some of their action points with what we are currently doing:
1. Prevent homelessness; West Hollywood was the first city of its size to enact a rent stabilization ordinance. Rent control has succeeded in stabilizing neighborhoods over the years and protecting our most vulnerable from unmanageable rent increases. Many of our residents on limited incomes have their current apartments because of our ordinance. We also have programs to help connect residents with other needs such as the cost of medication, food and utilities.
2. Subsidize housing costs; West Hollywood has provided housing subsidies such as a rental assistance program coordinated through a social services contract with the National Council of Jewish Women and a program through Jewish Free Loan that is available for rental assistance or other expenses to prevent someone from losing their housing.
3. Increase income; West Hollywood is currently researching wages in the city, minimum wage policies in neighboring cities, and the next steps for establishing a minimum wage policy in the city.
4. Provide case management and services; The city allocates $4.3 million annually in General Funds for Social Services programming such as the intensive case management provided by Housing Works to assist former chronically homeless community members in obtaining and maintaining permanent housing and JFS' SOVA Community Food & Resource Program, which provides free groceries to food-insecure community members along with social work services to link these community members to other needed services
5. Create a coordinated system for homeless services; through its progressive social services programs and policies, West Hollywood has participated in the region's collaborative and coordinated system for over 30 years and provides funding to PATH for temporary shelter and outreach teams to canvas the city to offer services. As part of a nationwide shift in service philosophy for homeless community members from shelter to "housing first" placements, the city partnered with Common Ground and PATH to be one of the first municipalities nationwide to develop and implement the vulnerability index.
6. Increase affordable housing; no other city in the Los Angeles region has done more to increase affordable housing. West Hollywood has a mandatory inclusionary housing policy that requires new development to provide permanent affordable housing units on-site. The city also created and maintains an affordable housing trust fund. Our requirement that 20% of all new units be set aside for low income households is not mimicked in neighboring Los Angeles. If LA adopted West Hollywood's policy as a mandate, a significant dent would occur in the 40,000 homeless numbers.
Another program West Hollywood has for emergency shelter is a hotel voucher program. PATH administers hotel and motel vouchers to homeless individuals and they are available to homeless individuals to address the shortage of emergency shelter beds in the region. Currently, the city seeks to expand the program to address the shortage of beds this winter with an appropriation of $25,000.
And year-round outreach teams are coordinated by the City of West Hollywood and PATH, working closely with the Sheriff to link the homeless to emergency shelter. After hours and on weekends, the Sheriff's deputies assist with the linkage to shelter beds and assistance with transportation. Often times, individuals are unable or unwilling to go to a shelter. For these individuals, the PATH outreach team distributes items such as blankets, socks, jackets, food, hygiene kits, tents, tarps, and ponchos. Please remember that if a homeless individual does not want to leave the street, we cannot kidnap or arrest that person and make them seek shelter.
During the recent storms, some community members have asked that we shut down our city auditoriums and public gathering spaces and create temporary shelters. But that is a band aid approach that does nothing in the short or long term. In fact, when the weather is cold and rainy – that is the best time to get some of the most chronic and vulnerable homeless to come inside and access the systems in place. The focus should not be on providing a few nights in from the cold, but rather permanently removing the homeless from the street and into the systems that will guide them to long term housing, employment and mental health services. And we remember what happened the last time we set up a temporary shelter in the park: It was a catastrophe!
Ironically, some of the most strident voices in town demanding emergency shelters are the same voices that oppose the development of new housing that would directly address the homelessness issue. Here is the reality. The entire state of California is in a housing crisis. More housing is the only way to solve this crisis. Fortunately, in West Hollywood, we have the 20% mandatory set aside for new housing projects that requires permanently affordable units be built for low and very low income households.
The only solution to homelessness in West Hollywood and the County of Los Angeles is – well – to build more housing! And with more housing, in a progressive community like West Hollywood, this means more permanent affordable housing with services attached for chronically homeless people. This sometimes results in more density in areas with high levels of traffic already. But, I continue to believe that the people of the City of West Hollywood are deeply compassionate and caring for those in need. But it has to extend beyond cries for shelter on stormy El Niño nights. It has to also be advocating for affordable housing when the skies are blue.