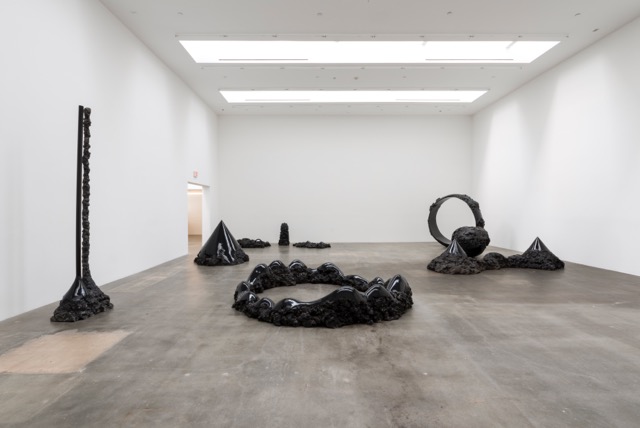 The Pacific Design Center opens its winter arts season on Friday with a public reception from 5 to 9:30 p.m. in the Blue Building lobby and the PDC's second floor galleries.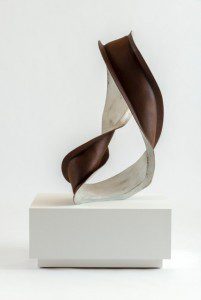 The PDC's designLAb will offer 16 art, architecture, design, sound and taste exhibits. The evening also includes several one-night-only performances: Industry Gallery presents Steve Boyer's Tasting Bar with samplings of exotic, highly-concentrated bitters in the context of his ongoing digital exhibit, "Drawing Agents." L.A.-based artist Steve Roden, who hopscotches between paintings, installations and sound works, will create a one-hour live performance beginning at 8 p.m. at Young Projects Gallery. For this special occasion, Roden will perform an improvised sound piece to Stas Orlovski's animation, "Skazka," using a modular synthesizer that incorporates "found" audio materials.
designLAb's winter exhibition series includes Christopher W. Mount Gallery's early photographs by Bernd and Hilla Becher, acclaimed German photographers who influenced a new generation of artists as well as "Drawings Lie," the first commercial debut of work by architectural visionary, Bryan Cantley. Cantor Fine Art presents 3D portraits by contemporary artists Andrew Myers, Michael Mapes and Kerry Miller. CMay Gallery exhibits works by mixed media artists Bahk Seon Ghi, Shana Mabari and a video piece from the gallery's collection by Connie Samaras. Anthony James Studio presents his own evocative, new large-scale sculpture. Thomas Paul Fine Art will show new works by Parisian abstract figurative painter, Nushka. Mary Younakof showcases videos from her recent live performance entitled "RGB."
Several galleries have extended their fall shows including Varola Gallery's presentation "Trophy Modern: The Legacy Collection," which presents Ry Rocklen's chic new designer furniture line made up of re-purposed prize trophies. 4 A.M. Gallery's provocative exhibition, titled "Sonder," features paintings by Brandon Bernath. Boîte Noire Gallery's presents Spanish sculptor Heras Castan's work as well as his new collaborative series with Japanese artist, Miki Yokoyama.
Through July 29, Pacific Design Center's Blue Lobby features three solo sculpture exhibits that pair natural materials with industrial ones: "Proposal for New Landscapes" by Nobuo Sekine, one of the key founders of Japan's Mono-ha ("School of Things") movement, which offers an exploration of Japanese postwar culture; a retrospective by Italian architect/designer Antonio Pio Saracino, and "Lautner Beams" by L.A.-based Matt Johnson, featuring visualizations of string theory as re-purposed steel cast-offs from John Lautner's demolished Shusett House.
MOCA PDC also opens Friday night with a contemporary photography exhibition by Catherine Opie titled "700 Nimes Road." For MOCA members the exhibit opens at 7 p.m.
designLAb was founded and overseen by art curator Helen Varola, with the goal of supporting Los Angeles' artist community.