The Nederlander Organization and about 20 other creditors last night lost one option for collecting the money owed them by the Sunset Strip Business Association (SSBA).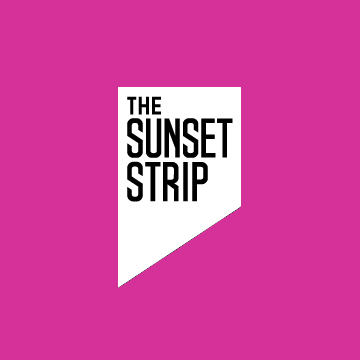 The West Hollywood City Council agreed to remove the SSBA as the manager of street light pole banners along Sunset Boulevard. Advertising on those banners by Brown-Forman Corp., manufacturer of Jack Daniels whiskey, has been a large source of revenue for the financially troubled SSBA with payments totaling $408,000 a year. Now that money will go into the city's coffers and will be used to support the Sunset Strip Business Improvement District, which SSBA managed until the city removed it from that role last August. In addition to the banner revenue, the BID levies an assessment on businesses in the area that it uses to fund security, sidewalk cleaning and marketing for that nightlife district.
The SSBA had hoped to use that revenue to pay down at least part of the $1.4 million owed to Nederlander and smaller vendors by the Sunset Strip Music Festival, which the SSBA managed. It also owes $250,000 to its former president, Mikael Maglieri, owner of Whisky A Go Go and the Rainbow Bar & Grill, who made a loan to the music festival. SSBA's board agreed in September to assign revenue from street banner advertising to repay Nederlander's $150,000 loan. Eventually the SSMF made a payment of only $10,000. Nederlander has filed a lawsuit against the SSBA and the SSMF seeking reimbursement of $619,000 stemming from losses from the 2014 music festival and a loan to the SSMF.