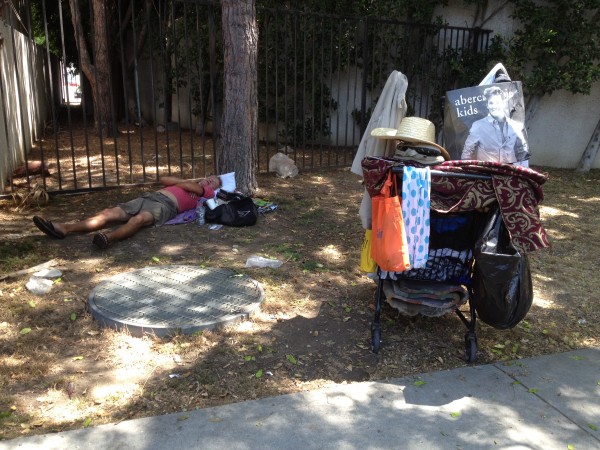 I want to thank the members of the West Hollywood City Council and of the city's Public Safety Commission who listened last week as me and my neighbor, Tod Hallman, shared our concerns about the transient/homeless situation on the city's Eastside.
And I want to take this opportunity on WEHOville to share my perspective on the issue with a wider audience of West Hollywood residents, some of who are also experiencing what we see in our neighborhood. I especially want to share this with people who spoke at the city council meeting after Tod and I left and said that we were exaggerating the issue.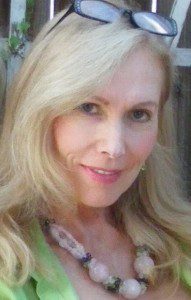 Exaggerating? These people have not walked in our shoes on Formosa Avenue, Detroit Street and Lexington Avenue. I'm sure they don't have the photos that I have taken of crack pipes on my driveway, people openly defecating at the sidewalk, transients jumping over gates, tents pitched right on the sidewalk of Detroit Street and Lexington Avenue, transients sleeping in carports and transients loitering on private property. Then there are the transients doing drugs, sleeping, changing clothes and masturbating in Formosa Park. (If anybody would like to see these pictures and/or videos, say the word. I will happily share them.)
This is an ongoing issue. For example at 8:15 p.m. Saturday night, I had my gate door open for maybe five minutes. I was next door on the sidewalk with a dog. I usually lock the door behind me as I leave, but I had a friend who was stopping over in a few minutes so I left it unlocked and open and kept an eye on my door. In less than three minutes after I stepped out, an African-American transient across the street saw my gate unlocked and crossed the street. He had been at 1212 Formosa Ave, which is where transients now hang out in carports and, in the middle of the night, have sex.
This particular person wasted no time to go inside my gate, which I usually keep locked. I have lived here 25 years and have never experienced anything as bold and brazen as that, although my neighbors tell me about similar incidents on a daily basis. This guy seemed to have been in that carport across the street watching and waiting for the opportunity to go into my property.
Here's the list of ongoing complaints from our neighbors:
— Transients are using bolt cutters to break into locked gates of apartment and condo buildings. They go onto into building laundry rooms where they turn tricks, hang out, do drugs, steal laundry and trash the area. They also go into private back yards, entering any empty home by breaking windows or door locks and then trashing the place. The new owner of 1207 Detroit St., who bought the property two months ago, has had to call the Sheriff's Station four times to report transients breaking down doors and windows and gates to go into the property. One neighbor, who spoke at a Dec. 7 community meeting, said the gate to their garage has been cut open every single week for the last several months. Mail packages also are being stolen from front porches and mailboxes are being broken into.
— Transients are hiding their belongings and drugs in bushes of private homes, going onto private porches and sleeping or hanging out. Some of the transients even store their belongings — drugs, clothes, back packs — above the storage lockers in apartment building carports. They are chased away by Sheriff's deputies and the city's Security Ambassadors, but then return hours later or the next day.
— Transients have been gathering at Ralph's, the grocery store on La Brea Avenue. They hide in the stairwell on the store's Detroit side, where they have sex and do drugs. They also sleep, loiter, defecate and spread trash on the Detroit Street side. There also are transgender transients selling sex in the bathrooms and acting angry when confronted. Steve, one of the managers, told me recently that there has been a huge increase of strange transients coming into the store. Some people have told me that they will not shop at Ralphs at night. Transients also have been camping out at the nearby McDonald's.
— Transients increasingly are "in your face" — bold and confrontational. They act as if they know you, getting too close to your personal space, trying to taunt your dogs by waving their hands at you and using swear words while simply walking by.
Apparently for political reasons it's easier for our leaders to not address this issue, keeping the appearance that WeHo is a welcoming and tolerant city that embraces these people because we want to help them. It is much easier to let the law-abiding, tax-paying residents get worn out from complaining, even if that means forcing this situation to be a way of life for the Eastside. Two friends of mine, Jennifer Mintz and Amy Bojanowski, have both moved from the Eastside in recent months because of the scary confrontations and behavior from strange, drug-addled transients.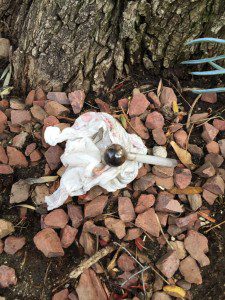 Tod Hallman, who is newly appointed to the Eastside Task Force, and I, a Neighborhood Watch Captain, have been fighting this problem for four years. In the last two years it seems to have gotten worse. We, and our neighbors are tired and fed up because it seems that little is being done. We appreciate the great jobs the Security Ambassadors and Sheriffs Station do, but we also know there are not enough deputies to cover the entire city of West Hollywood at all hours. To start, we want more Security Ambassadors in the early morning hours, seven days a week. The city is working on this to implement it, but it is just a temporary band-aid.
The Sheriff's Station response time is faster on the Westside than the Eastside because that's where the station is located. Many of our neighbors have given up calling the station because of the interrogation they go through from the person who answers the phone. Then they have to stand around waiting for a deputy to show up. And when one does, the officers often simply talk to the offenders, then let them go, only for us to see the same offenders back in our neighborhood hours later or the next day. Understandably, Prop 47 has had a negative impact on the Sheriff's Department being able to do their job efficiently, but something's got to change to protect the residents of the Eastside.
These transients are people who don't live here but feel entitled to be here because it's West Hollywood and they know that they will be treated with kid gloves by our Sheriff's Station as compared to the treatment they'll get from the L.A. Police Department.
So the City Council passes the baton to the Public Safety Commissioners, yet little is really is being done to correct these scary conditions for the residents. Funneling dollars to different organizations that assist the homeless without *accountability won't solve this issue. Quite frankly, putting another homeless shelter over here on the Eastside will not solve the issue either. There are already six areas that skirt the Eastside that I can easily walk to in a few minutes for feeding, overnight stays, and help for the transients/homeless population. Rather than help, all it has done has caused an increase into our areas all hours of the day and night. The problem just keeps continuing with no light at the end of the tunnel. Something legitimate has to happen soon, and it's time that the West Hollywood City Council step up to the plate and do something to solve this problem permanently.
This article is written in memory of Troy Legg who passed away two years ago and fought endlessly over this issue as I continue to carry the baton in his name.