---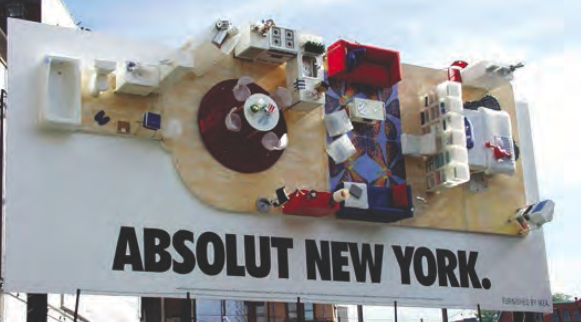 The City of Los Angeles is wrestling with how to reduce the number of existing billboards, with its Planning Commission recommending that unauthorized boards be taken down and no new ones be erected without removing or reducing existing signage. Meanwhile there is a global movement active in cities as diverse as Chennai, Grenoble, New York, São Paulo, Tehran and Paris to actually ban billboards.
However West Hollywood, whose Sunset Boulevard is seen by some as the billboard capital of the world, is taking a different tack. The city has been working to encourage more creative signs on Sunset and re-establish it "as a destination for innovative and exciting signage."
That reputation for creative signs grew in the late 1960s and the 1970s as the music industry flourished on the Sunset Strip. Robert Landau, a photographer, chronicled that era in his book "Rock and Roll Billboards of the Sunset Strip". In an interview with Collectors Weekly, Landau said the industry's first billboard promoted the Doors's eponymous 1967 debut album.
Billboards then were hand-painted, and the designers often strayed outside the rectangular surface. "One great billboard for a recording of the 'Tommy' album—not by the Who but by the London Symphony—had these two giant chrome pinball eyes photo-realistically painted on it," Landau said in his Collectors Weekly interview. "If you were driving down the street, you'd practically hit the brakes when you saw it. You might have no idea what this was about. It didn't say 'Tommy' or anything on it. They had this leeway to treat these billboards as art pieces, bridging that gap between fine art, commercial art, and the urban landscape."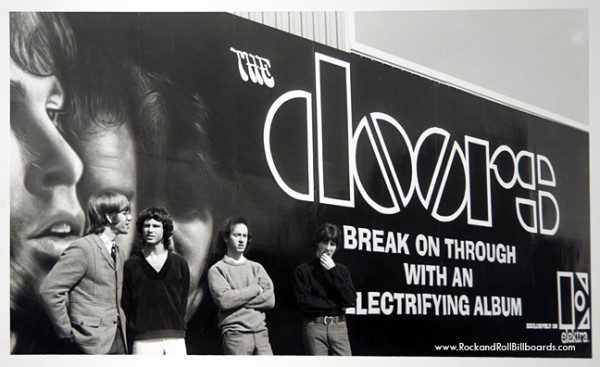 But really creative billboards began to disappear in the 1980s. Landau attributes that to the debut of MTV in 1981. Recording companies shifted the money they spent on physical signs to producing videos that would reach MTV's much bigger television audience.
There are currently 65 existing signs along the Sunset Strip, with a total of 81 sign faces. The city is engaged in a study of Sunset Boulevard signage that might recommend authorizing more signs and review regulations for digital signs.
In a presentation to the City Council last week, the city's Community Development Department presented its proposal for moving ahead to encourage more creative billboards and tall wall signs that "shall use wit, creativity and originality with the goal of provoking a 'smile in the mind' of its audience."
Under the proposal, creative billboards and tall walls have to have at least one of the following elements:
— Three-dimensional props and extensions
— Extensions with cut-out shapes or voids
— Integrated thematic lighting
— Moving or animated mechanical elements
— Different day-time and and night-time images
— Hand-painted graphics or graphics crafted on-site
— Alternative textures and materials such as plants and vegetation
— Live action
— Innovative technologies
The proposal also includes restrictions. For example, no element of the design can extend more than 25% of the face of the existing billboard. Any extension has to have a unique shape and not just be used to expand the size of an existing billboard. Tall walls, which are signs on the sides of buildings, can have extensions provided they have a distinct shape and aren't larger than 10% of the existing wall.
The Community Development Department hopes to present its overall proposal for amending the existing plan governing Sunset Strip development at public hearings this coming Fall.
The city also has solicited proposals for a pilot project using a billboard on the city parking lot at 8755 Sunset Blvd. Proposals for creative signs for that location are due on Feb. 6. The expectation is that a particularly creative sign there will inspire other billboard owners and advertisers to become more creative elsewhere on the Strip. "This project will provide a real-world experiment for cutting edge digital signage to allow for public and staff review of best practices for state of the art digital advertising," the Community Development Department said in a report to the City Council.