Before she died early last month, internationally acclaimed cabaret performer and Andy Warhol muse Holly Woodlawn had decided to leave a legacy of support for at-risk LGBT young people. Shortly after her death on Dec. 6, her estate reached out to the Los Angeles LGBT Center—the nation's largest provider of services for LGBT youth—to jointly establish the Holly Woodlawn Memorial Fund for Transgender Youth with seed money of $25,000.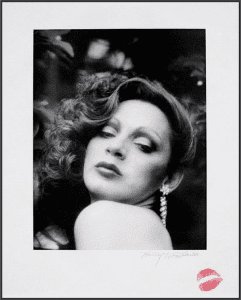 "Holly Woodlawn's last wish was to establish a legacy in her name for youth at risk," said Center Chief Development Officer Bill McDermott. "The Holly Woodlawn Memorial Fund for Transgender Youth will benefit the trans youth that the Los Angeles LGBT Center serves throughout our various programs, which includes Trans Pride L.A., Trans* Lounge, Transgender Economic Empowerment Project and our trans health care services. At a time when trans people globally are victimized or killed for simply being their true selves, this fund will help to empower and inspire trans youth to be relentless, courageous, and strong."
Throughout her life, Woodlawn—who appeared in Warhol's underground films "Trash" and "Women in Revolt" in the 1970s—was a major force and advocate for transgender rights. She was born in 1946 and, as a teenager, hitchhiked from her family's home in Miami Beach to New York where she briefly experienced homelessness, according to her 1991 memoir "A Low Life in High Heels: The Holly Woodlawn Story." In 1969, Woodlawn, who was at the Stonewall Inn when New York City police officers raided the bar, participated in the momentous riots that ensued. From her famous rebellion at Stonewall to her bold career, which spanned four decades, she showed by example her determination against unimaginable odds to believe in herself.
Donations to the fund may be made online at lalgbtcenter.org/holly or by calling (323) 993-8931. For more information about Trans Pride L.A., visit facebook.com/TransPrideLA. For more information about the center's Transgender Economic Empowerment Project, visit lalgbtcenter.org/teep.