CORRECTION:  The West Hollywood Chamber of Commerce installation event on Wednesday is from 8 a.m. to 10:30 a.m. at the Andaz hotel. An earlier version of this story gave the wrong time.
The West Hollywood Chamber of Commerce has elected four new directors who will assume their positions at its annual member meeting on Feb. 3.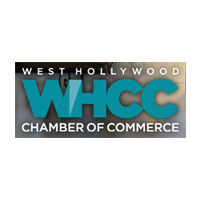 The new directors are John Adler of Phyllis Morris Original, Fred Anawalt of Anawalt Lumber, Tom Doherty of Café d'Etoile and Matt Fritch of Andrews International. They will join Ralph Barnes of the Beverly Center, Christopher Bonbright of Avison Young, David Dickerson of Kitchen 24, Michael C. Donato of Wells Fargo, Rod Gruendyke of Sunset Marquis Hotel, Deborah B. Kallick of Cedars-Sinai Medical Center, Layne Lawson of Clear Channel Outdoor, attorney Mark E. Lehman, Maxine Tatlonghari of Vanity Girl Hollywood and Don Zuidema of LASC. Dickerson and Donato also are newly elected after being appointed last year
The board's chair is Keith Kaplan of Kaplan Group/Sotheby's International Realty, first vice chair and vice chair for membership is Mylena Christina of Sotheby's International, immediate past chair is Hany Haddad of U.S. Bank. Owen Ward, Off World Entertainment, is vice chair, governmental affairs; Ruth Tittle, Capitol Drugs / Power Zone, is vice chair / events, Carol Massie of McDonald's is chief financial officer and Lee Maen of Innovative Dining Group is secretary.
The installation event is 8 to 10:30 a.m. at the Andaz. It also will feature a presentation by Jane Buckingham, founder and CEO of Trendera, and presentation of the Chamber's Ray Reynolds Award to David Mason Eichman, an attorney who has served on the city's Transportation Commission and WHCC's board of governors.