The West Hollywood City Council last night agreed to shift $500,000 in unused funds to pay for an increase in efforts to deal with petty crimes associated with homeless people on the city's Eastside.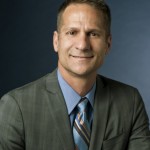 The funding was proposed by Councilmember John D'Amico, who said he was responding to a flurry of complaints by Eastside residents about transient people breaking into their garages, defecating on their sidewalks and stealing things.
Councilmember Lauren Meister suggested the city consider using street outreach teams such as those in Long Beach and Tarzana. West Hollywood currently contracts with People Assisting the Homeless to provide such services.  Councilmember John Heilman said the city should consider providing mobile mental health services. And Mayor Lindsey Horvath said she would like to see a Sheriff's substation on the Eastside.
City Manager Paul Arevalo said the city staff would come back to the Council with options for using the allocation.
The unused funds are in the city's budget for Sheriff's Department services. The city has increased that budget to pay for foot patrols that the local Sheriff's Station implemented. However the station has had difficulty getting deputies to work overtime to fill the foot patrol positions.