The California Architects Board has determined that Amit Apel was not in violation of the Architects Practice Act for his involvement in an apartment project proposed for 948 San Vicente Blvd.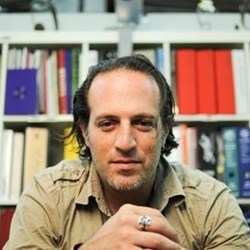 WEHOville published a story on Sept. 22 quoting an allegation by architect Ed Levin at a City Council meeting that Apel should not have been involved in the design of the 948 San Vicente project because he is not a licensed architect.
State law requires that one be either a licensed architect, a licensed landscape architect or a licensed engineer to work on buildings over two stories high and with more than four units. Apel is not listed as a licensed architect in a database maintained by the California Architects Board (CAB).
However a lawyer for Apel contested the allegation, also made privately to WEHOville by other local architects. In an email message to WEHOville in September, Yana Henriks of the McMurray Henriks law firm said the project was submitted by Amit Apel Design Inc. and not Apel as an individual. Henriks said that while Apel is not a licensed architect, his partner in the project, Michael MacLaren, does have an architecture license.
In a letter dated Jan. 27 and submitted to WEHOville by Henriks, the CAB said its enforcement staff had reviewed the allegation against Apel "and determined that there was no violation of the (Architects Practice) Act; therefore we are closing the case."
In its letter, the CAB noted that Henriks claimed all architectural services for the project have been supplied by Michael MacLaren. "All services provided through Amit Apel Design Inc. are provided by Mr. MacLaren under his responsible control," the CAB said.
In 2011 Apel was found guilty by the CAB of involvement in other West Hollywood projects for which he was supposed to have had a license. The CAB's website states that in 2011 it issued "a four-count administrative citation that included a $5,000 civil penalty to Amit Apel, an unlicensed individual … Apel offered to design a residential condominium of at least 16 units and a residential condominium of at least seven units located in West Hollywood, California. Apel subsequently prepared design and preliminary construction documents for each project. Apel paid the civil penalty, satisfying the citation. "
The citation apparently was referring to a 14-unit condo project that Apel proposed to build on property at 1136-1142 N. La Cienega Blvd. after demolishing two existing single-family homes. Apel also had announced plans for a six-unit condo project on West Knoll Drive.