London's Arts Club, housed in an elegant 18th Century townhouse in that city's Mayfair district, is 5,437 miles away from Los Angeles. And the proposed West Coast branch of the club is several centuries away in design.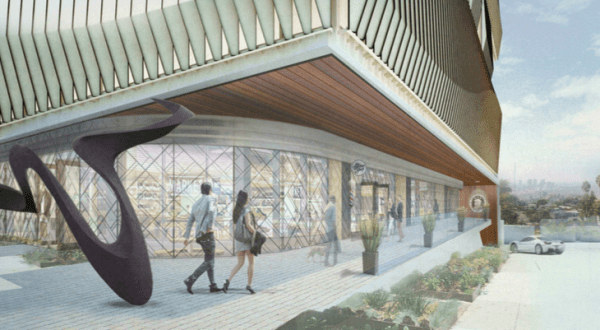 A request for permits filed with the City of West Hollywood's Planning Division depicts a nine-story building whose contemporary style includes vertical aluminum fins that the request says would "undulate and rotate along the building's facade, although fixed in position." The architect is Gensler.
The building, which will replace the current Hustler Hollywood store at 8920 Sunset Blvd. at Hilldale, will house the U.S. branch of a members-only club founded in 1863 by a group that included Charles Dickens and Anthony Trollope. The West Hollywood club's backers include Gwyneth Paltrow, the actress, who is a member of the London Club. To become a member one must be nominated by an existing member and participate in or have an interest in art, literature or science. The London club's annual dues are £2,000 or roughly $2,880.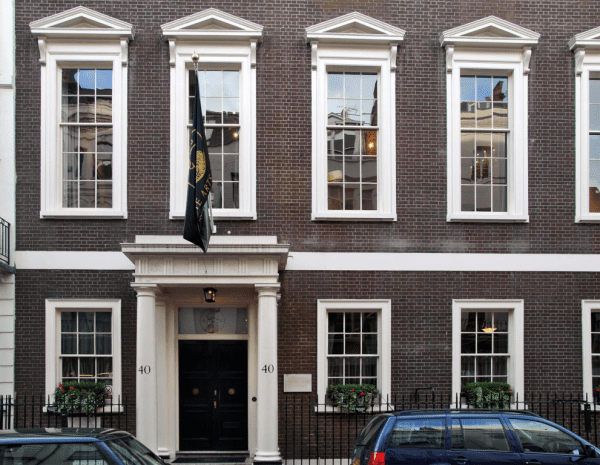 Until its highly private London brother, the Arts Club in West Hollywood will offer some public amenities. They include retail spaces and an art gallery on the first floor. The building would include offices for creative professionals on floors two through four.
The nine-story, 132,000 square-foot building would replace the 17,800 square foot Hustler store. It would offer an underground parking garage with room for 220 cars that is accessed from Hilldale Avenue. Above the offices and gallery on floors one through four would be a spa/gym/wellness center on the fifth floor with an open-air dining terrace and screening rooms. The sixth floor would house 15 guest rooms. On the seventh floor there would be a drawing room and brasserie with a terrace as well as a members lounge. The eighth floor would house a Japanese/Latino restaurant. It would be topped by a terrace and swimming pool on the ninth floor. There would be a helipad for emergency use.
The developer is asking the city to grant an amendment to its General Plan because the southern portion of the site sits in an area zoned only for high-density residential use. The amendment also would permit the proposed nine-story height. Other permits are being sought for including a restaurant, serving alcohol and other club amenities. The developer also is asking the city to allow it to add only 220 parking space, fewer than current regulations would require.
The Arts Club plans are open for review by West Hollywood residents today from 6 to 8 p.m. at the community conference room in City Hall, 8300 Santa Monica Blvd. at Sweetzer.