Residents (and aspiring residents) complain about the rising cost of housing in West Hollywood. But in the U.K., critics of the British Broadcasting Corporation (BBC) are complaining about the cost of a WeHo hotel room.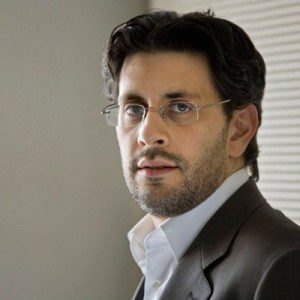 London's Telegraph reports that a recently released report of expense accrued by BBC senior managers shows that three of them spent more than £8,000 ($11,680) on rooms at the Sunset Marquis in May.
The managers stayed at the Sunset Marquis at 1200 Alta Loma Rd. while attending LA Screenings Week in May. LA Screenings Week is an annual event in May that attracts as many as 1,500 television program buyers from around the world to screen the new season of U.S. television networks. Danny Cohen, director of BBC Television from 2013 to 2015, spent £3,826 ($5,586) for a 13-night stay and another £2,374 ($3,466) of his own money to upgrade his room, the Telegraph reported. Kim Shillinglaw, is controller of BBC Two and BBC Four, spent £2,235.66 ($3,264) for a seven-night stay. And Charlotte Moore, controller of television channels, spent £2,374 ($3,466)for a week at the Sunset Marquis. Both Cohen and Moore had come under attack for a less expensive stay at the Sunset Marquis for LA Screening week in 2014.
The Sunset Marquis describes itself as a "home away from home for actors, comedians, writers, artists, filmmakers, fashion designers, supermodels, restaurateurs, billionaire entrepreneurs, and the newest breed of entertainer when the hotel opened its doors in 1963: rock stars".
The Telegraph quoted a BBC spokesman as saying: "The LA Screenings is a key TV industry event and British broadcasters attend every year to do business, buy programmes and keep abreast of major TV releases. Hotel costs are higher than usual during the screenings due to the level of demand.