The long-rumored acquisition of Here Lounge by The Abbey's David Cooley is happening.
Cooley's publicist confirmed today that the deal has been done. Here's last open night will be Feb. 21. Cooley will renovate the space to create a new venue, The Chapel at The Abbey. Here is located adjacent to The Abbey on Robertson Boulevard just south of Santa Monica. An earlier attempt to complete the sale fell through.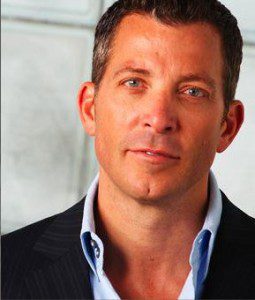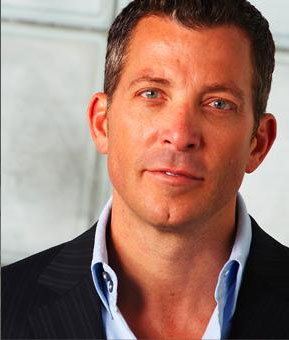 Pat Rogers, a highly experienced restaurant and bar owner, opened Here Lounge 15 years ago. Rogers, 73, said that what he will miss most is the Here staff. Many of the kids have been with us since Day One," he said of his staff. "They've become sort of like family to me. We didn't run it like a corporate operation. i always took a personal interest in the kids."
Rogers has a lengthy history in the restaurant and bar business. He started his career as a page af the front desk of Four Seasons in New York and also worked at Dobson's, a famed New York City celebrity restaurant that now is closed. Rogers also opened Rogers & Barbero and later with his partners opened FoodBar in New York City's Chelsea neighborhood, both of which were go-to spots for gay New Yorkers.
Rogers said he thinks Cooley will make "smart changes" to the Here property. "I think he's doing the best," he said. Rogers is planning a trip to Thailand in April but will sell his New York City apartment and continue to live here.
The Abbey, which will celebrate its 25th anniversary in May, is a renowned gay restaurant and lounge that has increasingly attracted an affluent heterosexual crowed.
David Cooley originally opened The Abbey as a coffee shop. It has evolved into what many see as the most popular gay bar in Southern California. In 2006, SBE Entertainment acquired a stake in The Abbey. Last year Cooley bought out SBE's stake. Cooley also has worked on plans for a gastropub around the corner on Santa Monica Boulevard that was to be called Cooley's. Work on that project has frozen. People on the inside in the restaurant/bar community have said that Lisa Vanderpump, the reality TV performer and owner of Sur and P.U.M.P., is negotiating to take over that space. However Brian Rosman, Cooley's publicist, told WEHOville that no such negotiations are taking place.
EDITOR'S NOTE: An earlier version of this story said that David Cooley's has a right of first refusal to lease other property adjacent to and near Cooley's on the south side of Santa Monica Boulevard.  That is incorrect and the story has been changed to correct that.