The West Hollywood City Council last night unanimously approved a proposal to require retail vendors of tobacco products to obtain a city license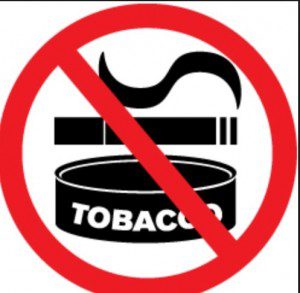 The proposal, brought forth by Mayor Lindsey Horvath, was intended to tighten controls over sales of tobacco to minors. Under state law tobacco products cannot be sold to persons under the age of 18. The WeHo license covers sales of cigarettes and other tobacco products including e-cigarettes. The City Attorney now will draft an ordinance that would include the cost of a license for tobacco vendors. While the proposal doesn't state a proposed cost, it notes that the City of Los Angeles charges $300 a year for a similar license while Glendale charges $657.
The proposal drew praise from a number of local residents and representatives of the L.A. County Department of Public Health and Valley Community Healthcare and other agencies that work to educate people on the dangers of tobacco. In proposing the license, Horvath cited evidence that state laws barring the sale of cigarettes to minors aren't well enforced. A study in 2015 by Valley Community Healthcare, working with the L.A. County Department of Public Health, found that 28% of local retailers surveyed in West Hollywood were willing to sell tobacco to minors. Of those, 12 were located within walking distance of a school. The proposal also notes that West Hollywood has a grade of "F" in the American Lung Association's annual review of tobacco prevention efforts.
As evidence of the success of such a license, the proposal cites declines in sales of tobacco to minors in cities that have put similar policies in place. For example, in Burbank, sales to minors fell to 4% from 26.7%. In Pasadena sales fell from 20% to 0%.
Vendors violating their license would be subject to fines and possible revocation of their city business license.