Former West Hollywood City Council deputy Ian Owens will receive $500,000 in the settlement of a lawsuit that he filed in May against the city and Councilmember John Duran, for whom he worked.
The settlement was released by the city today. The settlement specifically says that neither the City of West Hollywood nor Duran concede that any allegations made by Owens are true.  City Attorney Mike Jenkins said an independent investigation of the matter commissioned by the city  found no evidence that Duran engaged in sexual harassment, as Owens had alleged.
Jenkins said the decision to settle the case wasn't easy.  "It puts the city in a tough spot," he said, acknowledging that some people will assume the city settled because Owens could make a strong case.  In fact, Jenkins said, the city participates in an insurance pool and was pressured by that organization to settle as the cost of the litigation grew.
In his suit, filed in Los Angeles Superior Court, Owens alleged that he was wrongfully suspended on false allegations of spying on a colleague when he was actually trying to report unlawful activity by her. Owens also alleged that Duran sexually harassed him instead of helping him get the city to investigate the purported illegal activity. Publicity about those allegations focused local residents on a variety of problems with the 30-year-old deputy system that some labeled "Deputygate."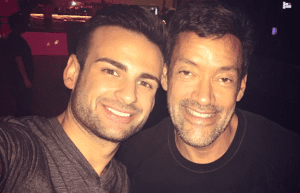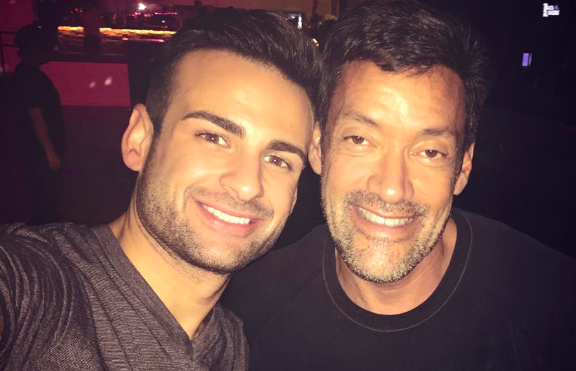 In the deputy system, each Council member got to hire his or her own personal assistant with compensation, including benefits, that ranged as high as $200,000 a year. Residents and City Hall staffers complained that some deputies worked as political operatives for their bosses, some didn't work regular hours and some interfered with the work of other city employees. The third floor area of City Hall where the deputies were housed was known for its hostile atmosphere in which some deputies would not speak to one another. The Council, prompted by Mayor Lindsey Horvath, eliminated the system in June.
In his suit, Owens claims he was the victim of retaliation for reporting alleged misconduct and that Duran harassed him instead of helping him get city officials to act on his allegation. Owens was placed on administrative leave in January 2015 after the city launched an investigation into allegations that he had bugged the office of Fran Solomon, an aide to Councilmember John Heilman, and emailed a chronicle of her private conversations under a fake name to local journalists and residents. Later Owens was allowed to return to work while an investigation into the allegations continued and until the deputy system was eliminated.
In his lawsuit, Owens stated that he did nothing wrong in taking notes about Solomon's telephone conversations, which he said he heard "through the walls" because Solomon's office was next to his. "Importantly, at no time did Mr. Owens ever record any conversations of anyone at City Hall or otherwise break any laws," the suit claimed.
The conversations Owens overheard led him to believe Solomon was involved in "illegal electioneering and fundraising," according to the suit. Owens was known to be a close friend of Michelle Rex, the deputy to Councilmember John D'Amico. Rex and Solomon did not speak to one another. And D'Amico frequently and publicly has expressed his dislike for Heilman and worked for his defeat in the March 3 City Council election.
Owens began working as Duran's deputy in August 2012. His suit alleged Duran "made sexual advances and/or sexually suggestive comments to Mr. Owens well over 100 times" and that Duran failed to protect him against the city's alleged retaliation for his email about Solomon. Duran has admitted to WEHOville that he first met Owens through Grindr, a gay hookup app, and had sex with him. However Duran said that he didn't have sex with Owens, or solicit sex from him, after hiring him.
The money paid to Owens will come from the Employment Risk Management Authority, a statewide risk sharing pool that provides employment practices liability coverage to government agencies, and the California Joint Powers Insurance Authority, which also provides liability insurance. Owens' payout may not be as large as it seems. While the details of his contract with his lawyer are not known, many attorneys handle such suits on a contingency basis, taking 33% to 40% of the money awarded.  In addition, Owens will have to pay taxes on the total award amount.
Owens must agree not to pursue any claims to be returned to his job or otherwise apply for a job with the City of West Hollywood or to be retained by the city as a contractor.
Two other former deputies have made claims against the City of West Hollywood, although they have not as yet filed lawsuits. Michelle Rex has filed a claim with the city for an unspecified amount of damages because of the elimination of her position. Fran Solomon has filed a claim against the city alleging that she was the victim of bullying, harassment, intimidation and defamation by Councilmember John D'Amico and other Council deputies.