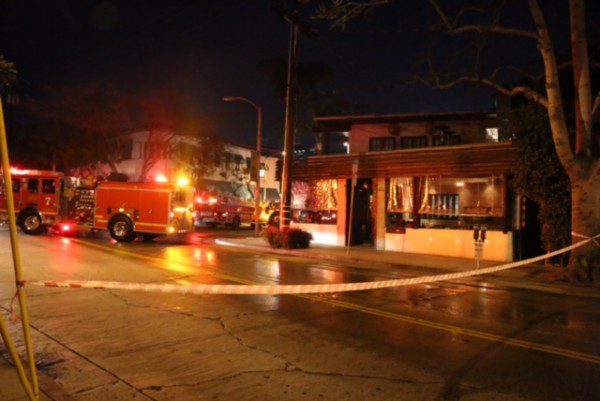 UPDATE:  Tortilla Republic will be open for dinner tonight. John Halter, an owner of the restaurant, said it has been thoroughly cleaned and passed a health department inspection. Halter said Tortilla Republic will begin its celebration of National Margarita Day at 5 p.m.
A water main broke outside of Tortilla Republic restaurant on Robertson Boulevard last night.
The L.A. County Fire Department received a report of flooding just before 8:30 PM and responded to the corner of El Tovar Place and Robertson, where the restaurant is located.
Tortilla Republic restaurant, flooded with sewage water, was evacuated and Robertson was closed between El Tovar and Melrose Avenue while the Beverly Hills Drinking Water Enterprise investigated the break. Calls to Tortilla Republic this morning were not answered and it is unclear whether the restaurant has reopened.