We got a deal!
Yes, the idea that Ian Owens, former deputy to Councilmember John Duran, will be paid $500,000 to settle his lawsuit against Duran and the City of West Hollywood is upsetting. (Although the taxes and legal fees Owens will pay, and the impact this will have on his future employment prospects, likely will substantially reduce the real value to him of the settlement).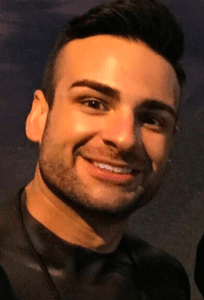 But consider this: The $500,000 payout (which comes from the city's insurance plans) and the tens of thousands of dollars paid as the city negotiated the elimination of the deputy positions are the result of a smart move to end a 30-year system (with its five-member union) that was unprecedented in a California city like ours and was plagued from the beginning by misconduct.
The deputy system was created in 1984 when the new members of the new city council of a new city found themselves overwhelmed by requests for help from local residents and queries from reporters who wanted to cover the launch of the first LGBT-majority local government in the nation. With few full-time city employees, they needed help.
However the deputy system quickly evolved into a political mess. Paul Brotzman, WeHo's first city manager, told WEHOville in an interview last March that "at one point we had a Council employee working at the direction of a Council member to undermine a policy that was adopted by the majority of the Council.
"There always was a list of Council deputies working to make sure the Council member was re-elected. Obviously they had a self-interest in that. If you're working on your own time, that should be okay. But if you come in an hour late because you're doing campaign work, are you really working on your own time?"
And, Brotzman added, the system is "a nightmare for a city manager because the city manager works at the pleasure of the City Council. If you have a Council deputy that you have alienated, you have someone trying to undermine you at City Hall. On the one hand technically you're their boss or partial boss. On the other hand they have influence over the people who are hiring and employing you."
That only got worse in recent times, when the Council deputies, working through their union, had the gall to lobby (successfully) against a proposal by Councilmember John Heilman that would have barred them after retirement from returning to full time jobs at City Hall. The deputies also interfered with the operation of city government in other ways — issuing public statements that had an impact on the city's reputation but weren't vetted by appropriate city staffers, arguing among themselves and snubbing one another and other city employees, emailing out (under a fake name) a purported list of telephone calls by a colleague, campaigning for their council bosses subtly and explicitly. Yes, there were talented and conscientious deputies (Abbe Land's Kirin Hashmi comes to mind). But over all the system conflicted with the basic concept of West Hollywood's city manager form of government.
So let's consider the end of "Deputygate" a learning moment for a 30-year-old city that still has some cleaning up to do. (The city must still contend with complaints filed by former deputies Michelle Rex and Fran Solomon).