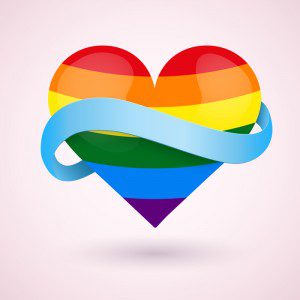 West Hollywood's Lesbian and Gay Advisory Board is recommending five candidates for the city's annual Rainbow Key Awards. Since 1993 the city has recognized those who have made significant contributions to the lesbian and gay community with the Rainbow Key Awards.
Those recommended this year are:
— Jay M. Kohorn. The recommendation to the City Council describes Kohorn as a "pioneer for LGBT legal rights, who has been closely involved with achieving equality under the law, through decriminalization of consensual behavior, and as an active participant in major LGBT civil rights accomplishments."
— Mark Lehman. "A long time leader in the community; former chair of the groundbreaking GLEN, providing affordable senior housing; one of the developers of West Hollywood's first General Plan; and currently president of the National AIDS Monument Foundation."
— Carol Taylor-DiPietro. " With Scott Forbes, she created the first Gay Night events at Disneyland, a pioneering step at a time when suppression of gays and lesbians was common. Her work created positive visibility, as well as a welcome source of fun."
— West Hollywood Community Housing Corporation. " A builder of affordable, non-discriminatory housing for 30 years, WHCHC constructed the first permanent housing development for independent living for people living with HIV/AIDS."
— Ruth Williams. Williams is "a tireless community leader, she participated in many actions that led to equality, including the march on Sacramento, fighting the LaRouche initiative, and bringing attention to transgender issues, and serving on numerous boards." Williams is a member of the city's Public Safety Commission.
The recommendations will be presented on Monday to the West Hollywood City Council for its approval.
Other nominees include:
— Dr. Marie Cartier. "A longtime LGBT-rights activist, scholar, and author of 'Baby, You are My Religion: Women, Gay Bars, and Theology Before Stonewall.' She is a playwright and widely published poet, whose works have appeared innumerous journals and anthologies."
— Dante Alencastre. "A documentary filmmaker and activist for the LGBT community, he has participated with regional arts groups as well as helping young filmmakers and artists, including Latino/a, transgender, and gender non-conforming artists."
— Jim Chud "A longtime resident and member of the Disabilities Advisory Board, who works as an HIV care analyst at the Los Angeles County Department of Health Services, and serves on the board of the National AIDS Housing Coalition."
— Wilson Cruz. "An out actor and activist who has been a strong advocate for the LGBT community since appearing in 'My So-Called Life' ( 1994). He is a former board member, strategic giving officer, and national spokesperson of GLAAD."
— Sofia Gelman. "An immigrant from the former Soviet Union, who learned about LGBT people through study and conversation. She has been an advocate for cooperation and respect throughout the city, and has helped other immigrants understand the community."
— GLIDE (Gays and Lesbians Initiating Dialogue for Equality). Michael Eselun, Judy Chiasson and Rebecca Weinreich, who with five others founded a group which conducts friendly, interactive programs against homophobia and elevating LGBT equality."
— Leslie Jordan. "One of the best-known and most-respected actors in popular entertainment, he gained national notice in 2015 for standing up to three men who threw insults against the community at Starbucks, and setting an example of facing down a hate crime."
— Killjoy' s Kastle (Deirdre Logue and Allyson Mitchell, creators). "This unforgettable October 2015 Plummer Park art installation was a 'paranormal consciousness raising' and a 'sex-positive, trans-inclusive, queer-lesbian-feminist-fear-fighting celebration."
— Jennifer Leitham. "A remarkable transgender jazz musician, Jennifer was part of Doc Severinsen's Tonight Show band; worked with artists such as Mel Torme, Peggy Lee, George Shearing, and k.d. lang, and has brought her gifts to more than 125 recordings."
— Eric Paul Leue. "A staunch supporter of awareness surrounding HIV/AIDS stigma, treatment, prevention and discrimination, he has become a PrEP advocate on the national and international level, having hosted more than 100 panels in the US, Canada and Europe."
— Richard Noble. "A creative force in achieving equal rights from the early days of Queer Nation, to his hunger strike protesting the veto of AB 101, to his remarkable 15-month trek across the country with the rainbow flag to bring attention to LGBT rights."
— Arnold Pomerantz. "A longtime supporter of LGBT events and organizations who has devoted two decades to helping feed the homeless, care for the ill, and encourage people wherever he goes. He is a strong advocate for LGBT spiritual advancement."
— REACH LA (Realistic Education in Action Coalition to Foster Health). "A youth-driven organization serving African-American and Latino LGBT youth who are struggling with issues that prevent them from fully engaging in a larger community."
— Steven Reigns. "The first City Poet of WestHollywood; author of more than a dozen chapbooks; nine-time recipient of Artist in Residency grants from the Los Angeles County Department of Cultural Affairs; teacher of workshops to LGBT youth."
— Raffi and Nanar Tokatlian. "Operators of Raffi Jewelers, 8490 Santa Monica Blvd., who since 1998 have helped residents celebrate special occasions, including same-sex partnerships, engagement and weddings."
— West Hollywood Community Housing Corporation. "A builder of affordable, non-discriminatory housing for 30 years, WHCHC constructed the first permanent housing development for independent living for people living with HIV/AIDS."
— Terry Wolverton. A visionary figure and literary/academy icon in the LGBT community, she is an author, performer, activist and teacher, who has given programs at Connexxus Women's Center, the LA LGBT Center, and City of West Hollywood writers' events."
The City Council will consider the recommendations at its meeting at the City Council Chambers, 625 N. San Vicente Blvd., which begins at 6:30 p.m. on Monday.