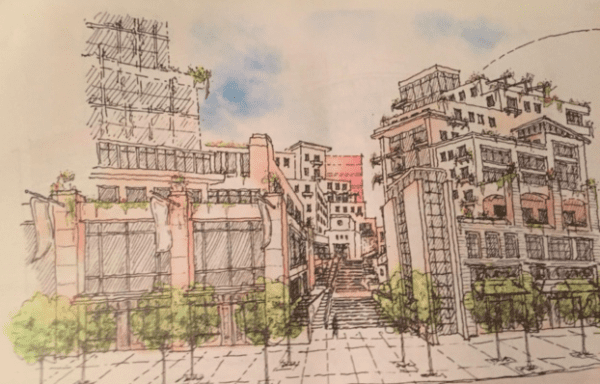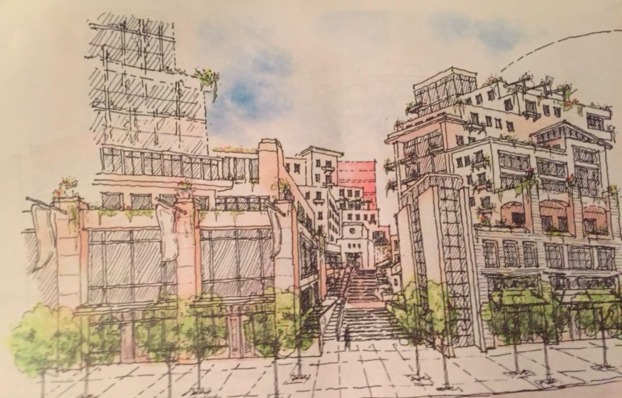 With the expiration of Charles Cohen's exclusive right to negotiate possible development of the Metro property on Santa Monica Boulevard, the City of West Hollywood hopes to become a party to the discussion of future use of the site.
The City Council will be asked on Monday to authorize a "memorandum of understanding" between West Hollywood and the Los Angeles Metropolitan Transportation Authority (Metro) which calls for both parties to negotiate possible future uses for the site. Adjacent to that 8.5-acre is a two-acre site that includes the West Hollywood Sheriff's Station. Cohen Brothers Real Estate's exclusive right to negotiate the use of that property expires in May but could be extended for one year. Cohen Brothers also owns the Pacific Design Center, which sits to the south of the Metro and Sheriff's Station sites.
West Hollywood's chief short-term goal is to make more pedestrian friendly the land between the Metro bus storage area and the Santa Monica Boulevard sidewalk and also find uses for the area that now houses a parking lot on the eastern edge of the Metro property. If a Metro transit station were to be located on the Metro site, a city goal, West Hollywood would have to enter into another agreement with Metro for other uses of the property.
The Metro and Sheriff's Station properties occupy some of the most prominent sites in West Hollywood but, because of their uses, don't engage the public. The intersection of Santa Monica and San Vicente boulevards is a major location for the city's annual Halloween Carnaval and LA Pride parade and festival. It is a particularly prominent spot in the city's Boystown gay nightlife district.
Cohen Brothers released in February of last year a rendering of a proposed "Design Village" that Charles Cohen described as a "starting point" to begin the process of an environmental and public review. The rendering of the proposed 1.35 million project drew criticism from many West Hollywood residents and some City Council members who compared it to a suburban shopping mall.
The Council will meet at the City Council chambers at 6:30 p.m. at 625 N. San Vicente Blvd., south of Santa Monica.