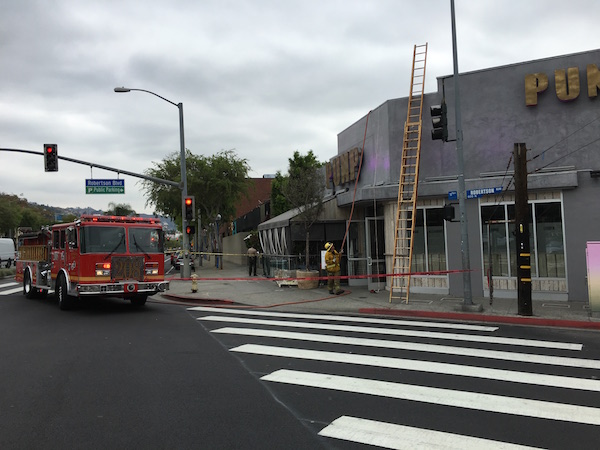 An electrical problem in the kitchen at P.U.M.P. sent smoke flowing through the lounge and restaurant this morning in a repeat of an incident on Feb. 5.
Capt. Jason Hurd of L.A. Fire Department Station 7 said the smoke was the result of smoldering material behind a kitchen wall. Firefighters arrived quickly at the site at the southeast corner of Santa Monica and Robertson boulevards.
P.U.M.P. is owned by reality TV celebrity Lisa Vanderpump and her husband Ken Todd .