When John Fitzgerald Keitel walked into the Starbucks at Santa Monica and Westmount on Valentine's Day in 2004, he wasn't looking for love. But, as fate would have it, that's exactly what he found–not sipping on a coffee, or taking down orders, but lying on a newspaper stand beside the door.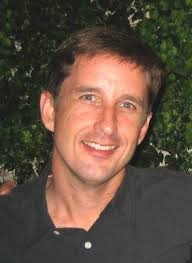 "I had been in a creative rut," said Keitel, filmmaker and director of Justly Married, who lives on Hacienda Place. "And as a New Year's resolution, I wanted to complete and submit a film to Outfest by March for the summer. And so I was sitting at Starbucks, with no new ideas coming to me, when I saw a front page picture in the L.A. Times of a euphoric looking lesbian couple who had just gotten married on the steps of San Francisco City Hall."
Just a couple of hours later, following a friend's suggestion, Keitel caught the first flight north, determined to document what seemed, at the time, a one-off shot at equality—a newfound freedom, he recalled thinking, that probably wouldn't last longer than the three day weekend.
"To be honest with you, marriage was something that I had theoretically thought about, but it was in the same way that I dreamed about winning a gold medal at the Olympics. When I thought about marriage, it's not something that I thought was ever going to happen."
"So when I saw the picture, I didn't know if they were serious, or if this was some kind of ploy or publicity stunt. It was Presidents' Day that Monday, and they strategically did it on a Thursday so that the other side wouldn't be able to respond until after the weekend."
Onboard the plane, fortuitously seated one aisle over, were his first subjects: a lesbian couple on their way, like him, to the steps of San Francisco's City Hall. "I thought I would come back that night and end up with a short little film for Outfest. But once we got airborne, I interviewed the couple, and I didn't put the camera down for four days and four nights. I rented a motel room just to recharge my camera batteries."
And that four-day "weekend" grew, with each political development, into the twelve-year saga depicted in Justly Married. The film follows seven couples in their struggle for marriage equality—beginning that weekend in San Francisco and culminating, nearly 12 years later, with the Supreme Court's historic 2015 decision.
"I went up there as a single gay man with nothing better to do on Valentine's Day. And I wanted to know what was needed to perhaps be in the position to someday, like those couples, get in that line. That was the point of departure I took. And it quickly became a very human story about relationships."
Now, with the film finished, Keitel's focus has shifted from capturing those stories to getting the word out. On Indiegogo, the film's source of public funding, the filmmaker hopes to raise enough money to make the documentary's final touches—a music score, some news clips, and the rights to other bits of pop culture.
"The film is done. It's shot. It's edited. I've been able to self-finance it over the 12 years through other work, like editing gigs. But now, in post-production, other expenses, like news clips and songs that organically came up in the movie, need financing. Part of it is to raise money, but it's also a way to start to get the word out."
Although at times Keitel struggled to see the finish line—discouraged by the issue's nebulous trek through the legal system—his faith, since first sight of that front-page picture, held firm. And that picture, captured on a three day weekend, ended, over a decade later, in a story of perseverance—a story in which those who for so long loved in silence could at last proclaim, with rings on their fingers and the law on their side, "I do."