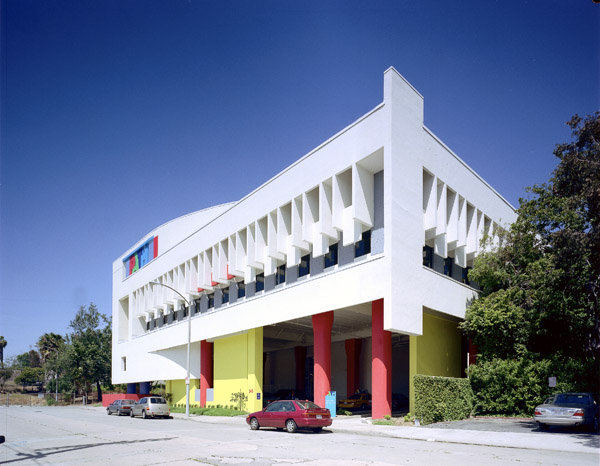 People Assisting the Homeless (PATH) has announced that it will not seek another contract with the City of West Hollywood, leaving the city to search for another provider for homeless shelter services.
PATH's current contract with West Hollywood expires in September. The city pays PATH approximately $400,000 to provide an array of services that include beds for temporary stays, outreach efforts to find and help homeless people on the city's streets and assistance in finding permanent housing for homeless people. Under the terms of the contract, PATH has agreed to provide 273 beds over the course of a month to homeless people in West Hollywood.
PATH's decision comes at a difficult time with the city being criticized by some for not paying enough attention to the needs of homeless people. Nir Zilberman, a clothing retailer and activist, regularly shows up at city meetings to demand more care for homeless people. Despite the criticism, the city does provide substantial services, which are named on its website.
The focus on the homeless also has been increased because of forecasts of heavy rain from El Nino and complaints from residents of the city's Eastside about minor crimes and other issues with homeless people. L.A. County's annual homeless count, conducted in January, found the number of homeless people in West Hollywood had doubled over the year before, going from 43 to 87. That follows a trend throughout Los Angeles County, where the homeless population is estimated as 45,000 or more.
David Giugni, the city's social services manager, said West Hollywood will continue conversations with PATH in the hope that it might reconsider. The city also is in conversations with other homeless service providers.
Both Giugni and Elizabeth Savage, director of the city's Human Services and Rent Stabilization Department, said changes in the way the city addresses homelessness are inevitable because of national and regional shifts in funding for the issue. Increasingly, Savage said, the focus is on finding permanent housing for homeless people rather than providing temporary shelter such as that provided by PATH. That is the result of studies that show people moved quickly into permanent housing with government assistance are more likely to be self-sufficient and end their homelessness than people offered temporary shelter.
West Hollywood has worked with PATH since 1999, when PATH took over Foundation House, a shelter operated by the West Hollywood Homeless Organization on La Brea Avenue near Santa Monica Boulevard. PATH opened a regional homeless center in Hollywood in 2001.
Another challenge to the city's efforts to help low-income and homeless people is the decision by Jewish Family Services to close its SOVA location on La Brea just north of Santa Monica on July 1. A SOVA spokesperson said the five-year lease had ended and the landlord wanted a rent of $200,000 a month, which he said was too high. SOVA will maintain its Pico-Robertson and Van Nuys locations. "City staff is in conversations with JFS and is finalizing plans for alternative food delivery with the goal of maintaining service ," Giugni said.
Aid for AIDS, which provides financial assistance for rent and pharmaceuticals to low-income residents living with HIV, also is looking for another location in West Hollywood or nearby. The city currently provides that organization with $98,486 in funding. "A move to a larger location may result in a positive impact on service delivery to West Hollywood participants. It would allow for the availability of additional services such as housing case management a more comprehensive service than what is currently available," Giugni said.