Perhaps you have been sleeping and missed the big storm in our little emerald city on Monday night. The City of West Hollywood settled a legal matter between itself, John Duran and his little dog Totowens for $500,000. Toss in the legal fees (which are said to be about $250,000) and still more pending settlements to come with the wicked witch of the East and West, and the curtain has been pulled away to unveil a very ugly picture in the land of OurZ.
Our local City Council meetings have started to resemble the Republican debates. The good fairy has lost control and our fair haired Mayor, who came to office calling for decorum, could not click her heals hard enough to bring the Lion, Tinman, and Scarecrow together.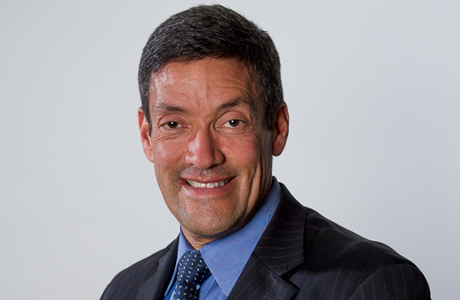 Personally I've been down the yellow brick road with Sir Duran for many years. I recall one of my great loves becoming a drug addict. One day we had a tornado on Crescent Heights, and his stuff went flying into the street. About 18 years ago Sir Duran picked up those bags, moved him into his home, and helped him get on his feet to sobriety.
No matter what the heartfelt issue of the day, for as long as I can remember, John Duran ran to the front of the line, grabbed the microphone, held up a sign and articulated a message that carried every LGBT heart and soul in the fight against AIDS and his fight for his life. He never knew how long he had so he worked for people and things much larger then himself. No matter what you think of him today, his life work is more important that his personal foibles.
John has not been that kind to me. I'm not sure where we went awry. I wanted to dedicate the south end of Santa Monica Boulevard as Boystown, but he saw that as his turf. I wanted to put a rainbow flag on City Hall, but the flags were his domain. I thought it was nuts to pour water in Stoli bottles down the street and stood on the opposite side of the cameras. He would not say hello. When I didn't want to take sides in one election and put his sign in my store window he took offense. His only call to me in years was to ask me to get out of the race last June and support John Heilman. He said he would do his best to get me on a commission. When I didn't play ball he did his best to make sure I was stiffed from being appointed after the election. He even unfriended me on Facebook after my Christmas poem. But my Grindr goes off, and he doesn't even know its me but offers his services. Despite it all John's work is appreciated and admired and deserves to be respected.
John said he would have loved to defend himself but he's not a wealthy man. That seems odd. He raised over $400,000 in the last election, ran for county supervisor and raised much more than $1.5 million, and there is no doubt he knows all the biggest donors. I wonder how much being vindicated would be worth to his future and our city's reputation.
Watching Monday's City Council meeting was rough. The toughest part was watching John D'Amico do the heavy lifting on a subject nobody wants to discuss. But I can't help but believe there is a lot of truth behind the Michelle Rex role in all of this. Very early on, as D'Amico's Disability Board appointee, I voiced big concerns over her tone and attitude. D'Amico ignored my pleas and sang her praises. Michelle Rex seemed to serve D'Amico politically, not the community as a whole. Some who have reviewed this op-ed have suggested the real title should be "which John should resign?"
I can't forget some six-plus years ago, standing in the old East West Lounge on the election night of the first D'Amico campaign. Duran was the showman.. announcing votes district by district. D'Amico won, and Duran walked downstairs, and I gave him a hug and said, "you're a really great friend" D'Amico came to power on John Duran's shoulders. It is so sad to see politics turn a friendship upside down. D'Amico startled most with his observations and the choir followed "It's time for you to go." "Resign your seat Duran must go! "
One could not help but feel the personal pain that has blemished an amazing career and our incredible city. It's very personal and hurtful to so many.
Duran's term is up in less than 12 months. What would we get done if we had four Council members who split down the middle? Moving forward is more important than moving sideways.
What happened on the third floor of City Hall and what Ian Owens and Michelle Rex were up to is not easy to understand. I don't have the answer. You don't have the answer. And at least this part is settled. We don't have to waste more time getting bogged down on crap that does not help our community in any way. We have so many issues that require all our energy to make this a better community for all.
We have an opportunity for good change too. Perhaps Mr. Duran should lead the way. Step 1: a proposal to ban the use of cell phones during city council meetings. Pick up your head and look at the people, John. Sometime's you just seem so, well, "distracted."
With an election only a year away, I wonder, will our ethical fair-haired Mayor endorse her colleague or stand tall on a platform of integrity? Will our local Chamber of Commerce show us all that character and ethics are part of their endorsement process or is it just money, money, money? Will the big developers show a commitment to community or put up a new favorite son to keep that seat in safe hands? And will Emperor Heilman support his colleague's actions in the next election despite the stain and blemish to our city's reputation? Or will John Heilman who took power amid scandal some 30 years ago, move us forward again to a new day where we can have confidence in our local government?
For now there is just too much fun ahead to ask John Duran to step aside. The Duran – Martin scorched earth election is just around the corner.
But for us to "Make West Hollywood Great Again" we are going to have to restore confidence in our local government. John's resignation will not "Make West Hollywood Great Again." What will make West Hollywood great again is when ethics and integrity and community are more important than money and politics. Click your heals Mayor Horvath, it is time for us to go back to the Oz we dream of.