A sharply split West Hollywood City Council last night agreed to support an increase in the minimum wage that fell short of what was advocated by Mayor Lindsey Horvath, Councilmember John Heilman and local activists.
The proposal backed by Horvath and Heilman would have increased the minimum wage, now at the state-established level of $10 an hour, to $15 an hour by 2020. The first increase, to $12 an hour, was proposed to take effect July 1, 2017, with other increases in following years until the $15-an-hour target is reached.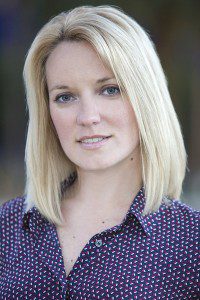 But Councilmember John D'Amico offered a counter-proposal that got the majority vote. It would raise the minimum wage to $12 on July 1, 2017, for businesses with 26 or more employees. For businesses with 25 or fewer employees and for non-profit organizations, the increase will go into effect in 2018. After 2020, future increases would be tied to the Consumer Price Index.
Dozens of people spoke in favor of or opposition to the proposal. Those speaking in favor of it cited West Hollywood's reputation as a progressive city and noted that the City of Los Angeles already has agreed to a $15 minimum wage by 2020, with the first increase this July. Many of them were members of the West Hollywood Action Committee, a group newly formed to lobby for the minimum wage increase, whose members waved signs at the meeting to demonstrate their support.
L.A. Mayor Eric Garcetti attended the Council meeting to speak in favor of the wage increase. Other supporters include Sandra Fluke, the lawyer and women's rights activist, and Joe Guardarrama, a lawyer and former City Council candidate. Guardarrama said that if the city didn't enact a minimum wage increase he and his husband would dine out elsewhere.
Opponents, who included the West Hollywood Chamber of Commerce and small business owners, urged the Council to move slowly, observing the impact of the minimum wage increase on Los Angeles before making a decision about West Hollywood. They also said the increase would likely have a negative impact on the city's small businesses. Seventy percent of the city's businesses have 25 or fewer employees.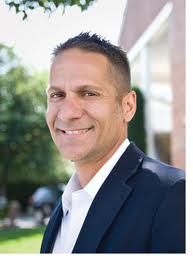 "Supporters of 'raise the wage,' with no iota of information about our businesses, send rhetoric about raising the wage," said Genevieve Morrill, the Chamber's CEO, in a speech to the Council. "They state that we want to 'deny the workers of West Hollywood a wage that allows them to adequately provide for their families,' and yet give no consideration that these West Hollywood businesses are also just trying to feed their families, trying to keep their doors open and their employees employed."
Councilmember John Heilman, a supporter of the increase, disputed arguments that the city is moving too fast by deciding now to increase the minimum wage. "We started this conversation in September of 2014," he said. "That was the first time that this item was brought forward … There was an update in July of 2015, and there was another update in December of 2015. And we have had a number of meetings with the business community. This is not something that we are rushing forward."
Councilmember Amico said an increase would likely have a negative impact on low-income residents of West Hollywood because it would force local restaurants and retailers to raise their prices.
"I'm concerned that a 20% increase in wages will mean a 20% increase in costs for 25% of our residents," he said, referring to those residents who live on fixed incomes.
Councilmember Lauren Meister said she was concerned about the impact a minimum wage increase would have on small businesses owned by the Russian-speaking community on the city's Eastside. "Those are the businesses that are going to be killed," she said.
There are two items proposed for the state November general election ballot that would increase the minimum wage statewide and might make the West Hollywood Council's decision mute.  Another complicated issue discussed by the Council is the impact a minimum wage increase would have on restaurant employees, a major part of West Hollywood's work force. Restaurant owners said waiters, who receive an hourly wage and tips, might make $40 to $50 an hour. But under state law they the restaurant owners are not allowed to make the waiters share those tips with those working in the kitchen, who are less-well paid.