The West Hollywood City Council has made its decision on the minimum wage, a decision that might be made moot by a decision soon by the state legislature. But that hasn't stopped supporters of a city minimum wage increase from reacting angrily to the Council's decision to moderate the original proposal by Mayor Lindsey Horvath.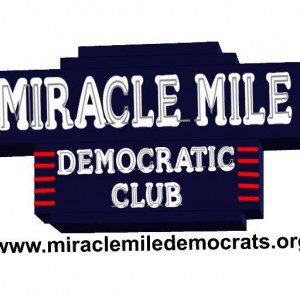 The Miracle Mile Democratic Club is asking its members and others to sign a petition objecting to the decision by council members John D'Amico, John Duran and Lauren Meister to vote against Horvath's proposal, which was supported only by Councilmember John Heilman.
"The Miracle Mile Democratic Club is deeply disappointed in the actions of Mayor Pro Tem Lauren Meister, Councilmember John D'Amico, and Councilmember John Duran in opposing this essential component of building a more equal society," the club, using the honorific title for Meister, in a message to its members.
On the other hand, the club said it "thanks Mayor Lindsey Horvath and Councilmember John Heilman for their passionate advocacy in favor of the $15 minimum wage in the City of West Hollywood. We also thank UNITE HERE Local 11, Los Angeles Mayor Eric Garcetti, Joe Guardarrama, and Sandra Fluke for speaking in favor of the minimum wage increase."
The Council on March 21 considered Horvath's proposal that the city increase the minimum wage from the state-mandated figure of $10 an hour to $15 an hour by 2020. The first increase, to $12 an hour, would have taken place in July 2017. In successive years the minimum wage would increase to $13.25, $14.25 and then $15 on July 1, 2020.
It rejected that proposal and accepted a counter proposal by D'Amico that would raise the minimum wage to $12 on July 1, 2017, for businesses with 26 or more employees. For businesses with 25 or fewer employees and for non-profit organizations, the increase would go into effect in 2018. After 2020, future increases would be tied to the Consumer Price Index.
D'Amico, Duran and Meister said they were concerned that about a possible negative impact of quickly imposing the minimum increase on the city's smaller businesses such as restaurants and bars.
On Monday, Gov. Jerry Brown on Monday joined legislative and labor leaders in supporting an increase in the state's minimum wage to $15 an hour by January 2022. That proposal would delay increases for businesses with fewer than 25 employees. If adopted, the minimum wage likely would increase to $10.50 next year, $11 in 2018 and then by an additional dollar each year through 2022. The governor would be able the option to suspend hikes if the state faces economic problem. The state minimum wage increase would override that adopted by the city.
In its message, the club said that Meister was reversing her previous support for the more rapid minimum wage increase. As evidence it cited her statement on a questionnaire sent to her by the club. Howeveer, the statement, "…if Los Angeles raises its minimum wage, West Hollywood businesses will have to follow to remain competitive," does not specify exactly how and when Meister believed an increase would be necessary.
The group also said it was happy it support Sheila Kuehl in her successful race for L.A. County Supervisor over Duran. " The Club is pleased that our endorsed candidate in that race, now-Supervisor Sheila Kuehl, recently voted for a countywide $15 minimum wage and sent a letter in support of the West Hollywood minimum wage increase. We made the correct decision for our endorsement."
The Miracle Mile Democratic Club is one of Los Angeles' newest Democratic clubs, representing the Miracle Mile, Fairfax District, Mid-Wilshire, Hancock Park, Park La Brea and Greater Wilshire neighborhoods. It is chartered with the Los Angeles County Democratic Party.