Mayor Lindsey Horvath, long rumored to have political ambitions beyond West Hollywood, is getting national attention with her declaration that Donald Trump's campaign would not be welcome in WeHo.
Last month Horvath mailed a statement to that effect to Trump and to her supporters. It then was published in the Advocate magazine on March 28 and has been reported on by The New York Times, the Washington Post, the Los Angeles Times and The Hill (the leading political website) as well as right-of-center news organizations such as Breitbart Report and Red State Watcher.
Sunday MSNBC, the cable news station, interviewed Horvath about her statement. (And last night she was interviewed on CNN). Horvath said her declaration was an attempt to "focus on … the kind of language, the kind of violent tactics that are being encouraged by the Trump campaign." Horvath cited Trump's claims that he would deport all Mexicans without appropriate papers and that he would not allow Muslims to enter the United States.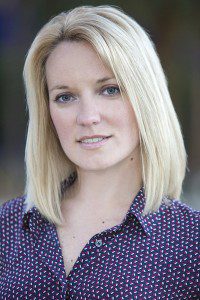 In her letter to Trump, Horvath said: "I am compelled to state for the record how deeply disturbed I am by the Trump presidential campaign. The hate speech and implicit calls to violence coming from your campaign are beyond the pale and have no place in any community in our country.
"The people of West Hollywood have seen the devastation and destruction that hatred and hate speech can bring. We are home to Jewish immigrants who escaped Nazi occupation in Soviet Russia, to LGBTQ people of all ages including survivors of the AIDS crisis, and to many other diverse constituencies, of which we are most proud. We know firsthand how charged language can incite dangerous activity that puts our residents and neighborhoods at risk — and at great cost. While we must always make room for free speech and reasonable — even passionate — debate, your reckless rhetoric is wrong at every level.
"With the primary making its way to California, as West Hollywood's mayor, I want to make very clear that your campaign of violence and intimidation is not welcome in our city. I demand that you renounce calls to violence and consider the role you play in shaping public discourse, specifically with the words you choose and the behavior you exhibit and encourage."
Horvath said her statement has sparked numerous threats, with people "saying they are going to gut me like a fish. They are sending me videos of dead fetus parts." Horvath is a noted women's rights advocate and supporter of Planned Parenthood. The Los Angeles County Sheriff's Department is investigating those threats.
Horvath also has gotten some pushback from local residents who have said she would deny the controversial Republican presidential primary candidate his freedom of speech by banning him from West Hollywood. For example, Manny Rodriguez,an activist in the West Hollywood West neighborhood, wrote a letter to the City Council noting that Horvath doesn't have the power to make such decisions. Also, an unidentified person has created a Facebook page titled West Hollywood for Trump that says a rally for him in West Hollywood is in the works for later this week.
City Attorney Mike Jenkins, in an email exchange with the Los Angeles Times, said that, given Trump's campaign hasn't approached West Hollywood, Horvath's statement is "hypothetical." Horvath made the same statement on MSNBC, seeming to step back from her earlier claim that she would absolutely deny the Trump campaign the right to stage an event in WeHo.
"The mayor was expressing her distaste for hate speech that marginalizes and disrespects people; that such speech is inconsistent with the city's values and unwelcome," said Jenkins. "Her comment reflected her understanding that the city's consideration of special event permit applications take into consideration a variety of factors, such as size of anticipated crowd, security arrangements, traffic and parking management, noise control and the like."