And we thought April Fool's Day had passed! The message below, purporting to be from WeHo Mayor Lindsey Horvath, was distributed to L.A. area media outlets this afternoon. It's an obvious poke at Horvath's declaration last week that Donald Trump would not be welcome in West Hollywood, a declaration that has sparked some controversy and a lot of media attention. Horvath told WEHOville that she was unaware of the email message, which certainly wasn't from her. "I'm not banning anyone," she said of allegations that she wants to ban Trump from campaigning in WeHo. "I just think that the tactics of one candidate are offensive."
Declaration of Additional Speech and Assembly Permissions
Mayor Lindsey Horvath
April 11, 2016
I, Mayor Lindsey Horvath, under the authority granted to me by myself, declare the following additional speech and assembly permissions for the 2016 presidential campaign season, to be enforced alongside my official declaration of exile for Republican candidate Donald Trump: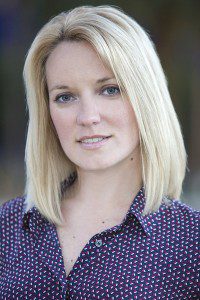 • Hillary Clinton is good to go. No restrictions apply. [Staff: Please add smiley face emoticon before releasing to media.]
• Senator Bernie Sanders is criticizing Hillary Clinton, which is sexist, so that's kind of a hate crime, and I was partly a gender studies major, so believe me on this one. Still, Senator Sanders is running as a Democrat, so I will permit him to enter West Hollywood on all Mondays, Wednesdays, or Fridays, and to speak freely and/or assemble campaign rallies on any of those days between the hours of noon and 4:30 p.m.
• Ted Cruz is banned from West Hollywood, but may stand on the Beverly Hills side of Doheny Boulevard and shout into West Hollywood. Let's go ahead and limit this to Mondays during daylight hours, though, 'cause that guy's a total clown and a hater.
• In the event that the Republicans do have a contested convention, and House Speaker Paul Ryan does become the Republican nominee, I went to Notre Dame and am generally okay with Catholics, especially now that the pope is cool on social justice. So Speaker Ryan may stay at the West Hollywood hotel of his choice, and is permitted to speak to people he may pass in the hallway or bump into at the pool or the hotel fitness center. No rallies, though, and I order him to stick to fiscal and governance stuff. If Speaker Ryan even mentions abortion, he shall be moved to the Beverly Hills side of Doheny. That's final.
Declared as law by executive fiat, which I'm told is also a kind of car.
XOXO
Senior Executive Mayoral Duchess Horvath
Fiefdom of West Hollywood.