The headliners for June's annual L.A. Pride music festival are Carly Rae Jepsen, Charli XCX and the female DJ duo Krewella. They are among more than 50 artists who will perform at the three-day Pride weekend, which now is being billed as LA Pride Music Festival & Parade.
The music festival features an assortment of electronic, pop, hip hop, R&B and Latin artists, all performing on one of four stages through West Hollywood Park.
Christopher Street West, the non-profit organization that stages the event, is offering a single day ticket for $30 if purchased online between June 3, when they go on sale, and June 9. Tickets purchased after that are $35, a substantial increase over last year's $25  for last minute tickets. CSW also is offering a three-day general admission pass for $55 if purchased before June 3. The pass is $60 if purchased afterward. A three-day VIP pass, which gives holders access to special areas not accessible to the general audience, is $125 before June 3 and $150 thereafter. One-day tickets for veterans, active military personnel, children 12 and under and adults 65 and over are $15 and available at the box office the day of the event.  Click here to purchase tickets  online.
The June 10-12 event also will feature the annual parade along Santa Monica Boulevard, which can be viewed along the street free of charge.
"This year we doubled down on talent and are excited to have such a strong lineup performing at the Music Festival," said CSW President Chris Classen. "Our festival rivals other major music events around the country and offers a lineup you can't find anywhere else among LGBTQ events, and at a fraction of the cost of other music festival tickets."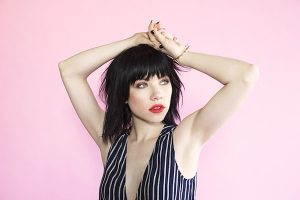 "This year's multiple stages, oversized art exhibits, experiential activations and pop-up bars and restaurants from notable hot spots in Los Angeles will certainly add to an already stellar festival experience," added Jeff Consoletti, producer of the L.A. Pride Music Festival & Parade.
This year will feature a variety of stages including the Delta Air Lines Main Stage, the Nissan Latin Music Stage powered by Club Papi, the Hip Hop Music Stage powered by B.A.S.H., and a new dance music stage. The Delta Air Lines Main Stage will showcase everything from top 40 hit makers to emerging artists. Meanwhile, the Nissan Latin Music Stage will have a talent lineup ranging from electronica to banda including Diana Reyes, Maribel Gaurdia and Mariana Seoane. This year's Hip Hop Music Stage is featuring Grammy Award-winning and Billboard chart-topping musical acts like Faith Evans, Da Brat, Trina and Big Freedia. Each stage highlights unique musical styles and the curated lineup celebrates a diverse collection of talent.
The artists scheduled to perform at this year's LA Pride Music Festival include the following:
Bebe Rexha, Big Freedia, Brayton Bowman, Carly Rae Jepsen, Charli XCX, Conrad Sewell, Da Brat, Daphne Willis, Daya, Diana Reyes, Dondria Nicole, EC Twins, Faith Evans, Gallant, Gavin Turek, Gia, Hailee Steinfeld, Inaya Day, Krewella, Le1f, Lion Babe, Mariana Seoane, Maribel Guardia, Marilyn Odessa, Michael Blume, Michell'e, Milan Christopher, Oscar y Edgar Velasquez, Rilan, Robin S., Shamir, Siya, Timeflies, Trina and Tyran Brown,
Up-to-date lineups for the festival including dates and times can be found online in the coming weeks.
The playlist for the music festival also can be found on Spotify.