The chief of staff of one of West Hollywood's largest contractors has forwarded email messages containing insults of Muslims, blacks, Latinos and women. And who is that contractor? The L.A. County Sheriff's Department.
The Los Angeles Times, in a story published today, said that Tom Angel, when he was the second-ranked police officer in Burbank, sent or forwarded those insulting emails. Oddly, Angel was brought into the Burbank force to deal with allegations of police brutality and racism.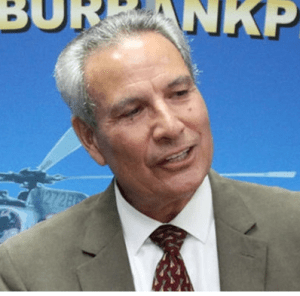 "I took my Biology exam last Friday," said one of the forwarded emails published by the L.A. Times, which obtained them under the state's public records law. "I was asked to name two things commonly found in cells. Apparently 'Blacks' and 'Mexicans' were NOT the correct answers."
The Times cited another email message titled "How Dumb Is Dumb?" and listed reasons "Muslim Terrorists are so quick to commit suicide … " They included "towels for hats," "constant wailing from some idiot in a tower" and "you can't wash off the smell of donkey."
Those emails and others were sent in 2012 and 2013. In 2014, Burbank Police Chief Scott LaChasse learned about the emails and told his officers that such comments were inappropriate. LaChasse also began auditing officers' emails.
The Burbank Police Officers' Association protested that Angel's emails were offensive to women as well as ethnic and religious groups. "We find it extremely offensive that a high ranking member of our organization was engaging in what clearly appears to be misconduct," the union's board of directors said. "There is no room for racism or discrimination of any type within the ranks of our organization."
Angel apologized, sort of. "Anybody in the workplace unfortunately forwards emails from time to time that they probably shouldn't have forwarded," he told the L.A. Times. "I apologize if I offended anybody, but the intent was not for the public to have seen these jokes."
And his boss, Sheriff Jim McDonnell, whom Angel serves as chief of staff, was similarly nonchalant. "Everybody's got their own take on humor," McDonnell told the Times. "This was divisive and nonproductive. It's a shame the whole thing happened at all."
McDonnell says he doesn't have any plans to discipline Angel, since the messages the L.A. Times uncovered were sent before Angel's joining the L.A. County Sheriff's Department.
However those messages do say something about state of mind, the attitude toward women and minorities, held by Angel, one of the top figures in an organization that West Hollywood pays more than $18 million a year to keep us safe. Similar emails led to officers in San Francisco and Ferguson, Mo., being fired or put on leave.
Our City Council isn't hesitant to condemn sexist and racist remarks by officials in other places. Let's see if it's willing to take action to force Sheriff McDonnell to more aggressively signal to his employees (and our peacekeepers) that Angel's behavior (and the attitude behind that behavior) is flat out wrong.