Ah, the good old days of Pride. Pride was a once-a-year event to celebrate our diversity. We would march to honor our community. We marched to show our unity. We marched to honor loved ones lost to AIDS, marched against a government that would not recognize our love or our equality. Then we celebrated at a festival that was accessible to all and celebrated by all.
Most of us inside West Hollywood's borders have heard complaints about past LA Pride Festivals. Many residents complained that the festival had grown to be one drug drunk party. Ticket prices had skyrocketed to $25 a person at the gate. The event that cost the taxpayers of West Hollywood almost $600,000 seemed to have lost its way. In 2014, the City Council got involved to answer community concerns and formed an oversight subcommittee of Council members John Duran and John D'Amico to listen to residents and work with Christopher Street West (CSW) to create a festival that would live up to the expectations many of us share.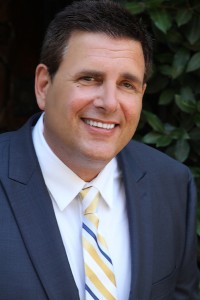 What followed was a gigantic shake up at CSW that saw resignations of old board members and the election of new ones. Community outreach followed, and at those meetings many echoed what we would like to see happen at the Festival. What was suggested by myself and others include more events for woman, more inclusiveness of senior citizens, expanding Pride to include events at Plummer Park, highlighting gay artists and culture, lowering ticket prices and fostering more inclusion. It was hard not to be optimistic listening to the speakers at the few past City Council meetings lauding praise on the Council for a fantastic working relationship with CSW. I became very excited for this year's Pride.
The other day, when ticket prices were made public, my heart sank. $35 for a one-day ticket! The free Friday night admission eliminated. And LA Pride is now renamed LA Pride Music Festival and Parade. Instead of inclusiveness many will not be able to afford admission to the festival. Instead of celebrating our diversity, a new VIP area ($150 a ticket if purchased after June 3, with "exclusive bar and dining options with seating and upgraded restroom facilities") for exclusive gays and City Council members will separate some of us from the rest of us. My suggestion to open to all the north side of Santa Monica Boulevard from San Vicente to Hancock for gay vendors and non-profits has fallen on deaf ears. We have failed miserably to make Pride more inclusive.
During planning for #Sizzle, the sober Pride event, some questioned whether to separate the #Sizzle sober zone or open it to all. After last year's #Sizzle some people said they were bothered by the intoxication around the sober area. But we decided inclusion was more important than exclusion, and #Sizzle remains open to all. Now, however, one has to pay $35 admission to celebrate his or her sobriety at #Sizzle.
West Hollywood taxpayers already front about $700,000 to CSW in direct costs and waived fees for this fabulous event (about $100,000 is reimbursed to the city). That works out to almost $20 a head based on Pride attendance estimates.So it just doesn't seem fair that West Hollywood residents who tolerate the Pride weekend traffic and noise but can't afford a $35 ticket are shut out of a community festival already heavily supported by the city. What we are getting for our city's money doesn't seem like a celebration of our diversity.
Who hijacked our Pride, now nicknamed GayChella, a gay version of Coachella and a seeming replacement for the failed Sunset Music Festival? What happened to that Council subcommittee oversight? And why that VIP section, which looks like Pride's version of the rich real estate developer's "poor door" apartment building? I'm furious.
At the rate CSW is going, next year daily ticket prices will be $50, $100 for a weekend pass and $1,000 for VIP admission. Should Christopher Street West be driven by money? Isn't a 501 c(3) non-profit? And where does this money go? CSW has failed to reveal its financial records from 2014 or 2015. Yet our City Council approved over $600,000 of our taxpayer dollars to support LA Pride. Almost 20 bucks a head!
If the City Council cannot work with LA Pride to include West Hollywood branding in its advertising and promotional materials, and if LA Pride cannot offer West Hollywood residents a preferred ticket price of $10, I want my $20 back!