Authorities today sought public help to find a man who exposed himself to a woman with autism and groped her after they got off a bus in West Hollywood.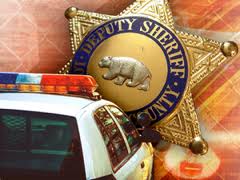 The incident occurred about 2 p.m. on April 17 near Harper and Fountain avenues, the Sheriff's Department reported.
"The victim, a 20-year-old female with autism, was approached by the suspect while waiting for a bus at the Sunset Boulevard and Vine Street bus stop," a sheriff's statement said.
The suspect followed the woman onto the westbound Metro bus, and they both got off at Santa Monica Boulevard and Fairfax Avenue.
"While the victim was walking home, the suspect exposed himself several times," the statement said. "After reaching an underground parking garage, he pushed the victim up against a wall and groped her. The suspect fled the area on foot after another vehicle entered the parking garage."
The man was described as black, about 6 feet tall and about 225 pounds. His hair was braided in corn rows, and he had an earring in his left ear.
Anyone with information on the case was urged to call Detective Gregory Boagni at (310) 358-4014, Detective Jeffrey Bishop at (310) 358-4013 or Crime Stoppers at (800) 222-TIPS.