---
---
Jewel Thais-Williams, who nearly 45 years ago founded one of Los Angeles's first clubs for black LGBT people, will be the Grand Marshal of this year's LA Pride parade.
In its early years, Thais-Williams' Catch One Disco, at 4067 W. Pico Boulevard off Crenshaw, was a place where gay African-Americans could have fun without confronting the racial discrimination of West Hollywood gay clubs and the homophobia of the black community. Thais-Williams has recalled being asked for two forms of identification at some gay clubs because she was black.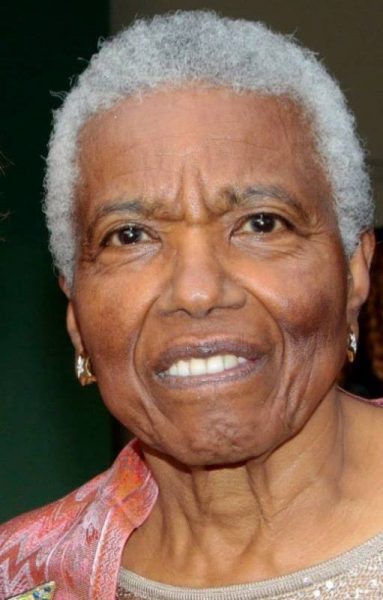 The Catch eventually became famous, a place where one could find some of the biggest names in entertainment, like Madonna, Sharon Stone, Sammy Davis Jr., Chaka Khan, Sylvester, Weather Girls and Rick James. And it served as a community center for the black LGBT community.
Thais-Williams also co-founded the Minority AIDS Project, which aims to help those in the African-American and Hispanic communities affected by that disease. She has served on the board of AIDS Project Los Angeles and helped women affected by AIDS by co-founding Rue' s House, the first housing facility for women with AIDS.
With its audience dwindling, in part because of greater acceptance of African-American gay people in West Hollywood and other gay enclaves, Thais-Williams closed The Catch last year. In February, however, it re-opened as a club called Union. She has, however, continued to focus on the Village Healthcare Foundation, her alternative health clinic focused on acupuncture, yoga and other alternate treatments for the African-American community. Thais-Williams was one of three people honored by Los Angeles Mayor Antonio Villaraigosa in 2012 for LGBT Heritage Month.
"I am humbled by my selection as the Grand Marshal for this year's LA Pride Parade," Thais-Williams said. "Many years ago we collaborated with another club and a florist company to become the first representing people of color in the parade. What an honor it is for me to lead the parade, pause for a minute to acknowledge the unity we have come to cherish in the community."
In a press release announcing Thais-Williams' selection, CSW said programming for the Pride festival (June 10-12) will "shed light on the HIV/AIDS crisis within LGBTQ communities of color. While overall rates of HIV have declined in the United States, rates are increasing in African-American and Hispanic men who have sex with men. At current rates, half of black and one quarter of Latino gay or bisexual men will be diagnosed with HIV in their lifetimes. "
CSW said it is working with LGBT organizations  focused on minorities to call attention to AIDS/HIV at the festival. It will offer free entry into its Friday evening Vogue Ball for anyone who is tested for HIV at Reach LA before the event weekend. Its "Moment of Silence" at the Sunday parade will be dedicated to LGBT people affected by HIV/AIDS.
In coming days and weeks Christopher Street West, which produces LA Pride, will announce the events and honorees.