The line is no longer two blocks long, but still sometimes there is a wait at the door. And WeHo's Shake Shake is never without customers.
In fact, Shake Shack reports that its West Hollywood branch, the first West Coast outlet of the "fast casual" restaurant, has been a phenomenal success. "During the quarter, we opened three domestic company-operated Shacks including our first Shack in California in the heart of West Hollywood, which has been one of the strongest openings in our 12-year history," Shake Shack CEO Randy Garutti said in a press release today.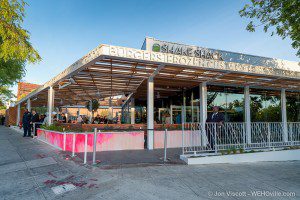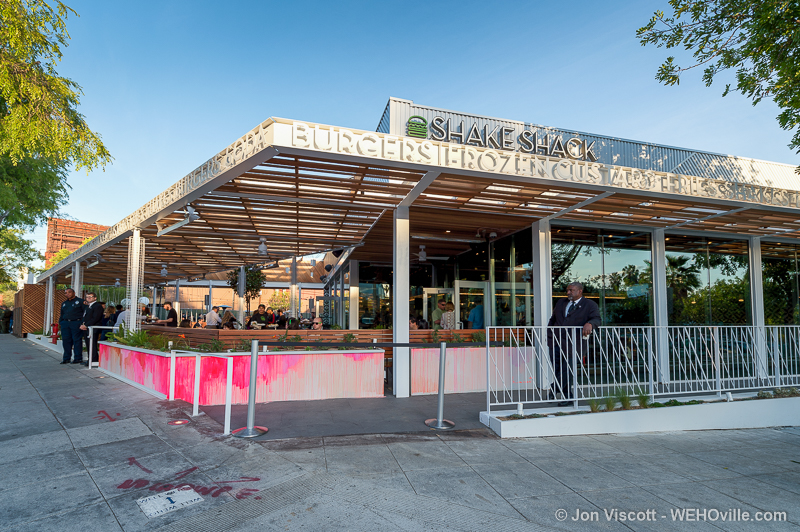 The famed New York City fast food restaurant chain opened in March on Santa Monica Boulevard in a stylish building designed by architect Michael Hsu on the lot once occupied by Koo Koo Roo, the fast-food chicken restaurant, which had been empty for many months. When it opened to the public on March 11, there was a line of people along Santa Monica Boulevard extending to La Cienega waiting to get in.
Garutti's statement came as Shake Shack announced first quarter earnings that beat the expectations of Wall Street analysts and led to its shares climbing 5% in after-hours trading. Shake Shack said sales at existing restaurants were up 9.9% in the first quarter of this year. While the WeHo opening was a success, Shake Shack attributed a lot of its growth to the popularity of its new chicken sandwich and its slow but steady expansion. It hopes to open a location in Glendale later this year and in downtown Los Angeles next year.
At is core, Shake Shack is a burger restaurant. Its menu also includes hot dogs, frozen custard, French fries and crispy fried chicken sandwiches as well the the LA-only "Roadside Double," a double Swiss cheeseburger topped with Dijon mustard and onions simmered in bacon and beer. Wine and beer also are on the menu.
Average weekly sales for domestic Shake Shacks were $90,000 for the first quarter of 2016 compared to $89,000 for the same quarter last year, a 1.1% increase, the company reported. That was "primarily due to robust traffic growth, menu price increases and solid performance across the existing Shack base, including in new markets."