Faced with threats of demonstrations and a boycott, Christopher Street West (CSW) has announced major changes in the programming and ticket price for the June 10-13 LA Pride parade and festival.
In a letter distributed today, the CSW board said: "We heard you and we are sorry."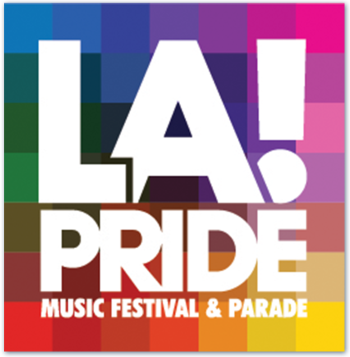 "As an LGBTQ community based nonprofit organization, Christopher Street West has strived to create an annual Pride celebration that brings our entire community, friends and allies together in celebration of the unique diversity that makes each of us a valued member of society.
"As a mostly new governing board our goal was to create the best LA Pride experience to date," the letter states. "As we endeavored to create such an event we have made a few missteps along the way that have left valued members of our community feeling left out or under appreciated. This was never our intention. We've heard your concerns and objections and we sincerely apologize."
CSW has agreed to offer free admission to its Friday event. Originally it had proposed charging $35 at the festival gate. After pressure from community members, CSW had agreed earlier this week to free admission from 6 to 8 p.m. and a $10 charge after that and to give free admission to transgender people, who had complained that CSW was reducing festival programming for their community. Now no one will have to pay to enter the festival on Friday.
CSW also announced some programming changes, responding to complaints that it had reduced programming for transgender people and lesbians. "Friday night on the main stage will continue to be a celebration of women with an all-female lineup and the annual Dyke March. The Trans Social, a new Youth Dance and a Vogue Ball will also remain as a part of Friday's programming. Several activations and new experiences will be eliminated as a result in order to balance the Friday night budget but the Festival will maintain its stellar list of scheduled performances including Krewella, Faith Evans, Da Brat and María José. "
CSW said the annual Trans Social event will occur again, staged on the West Hollywood Library lawn on Friday from 6 to 10 p.m.
CSW also said it was cutting the price of tickets purchased in advance beginning May 17 from the previously announced $30 to $25. Last year tickets purchased in advance went for $20, and CSW's proposed 50% increase spurred opposition from many LGBT community members and groups. Tickets purchased at the gate on Saturday and Sunday will go for $30, a reduction of five dollars from the formerly proposed $35. Discounted weekend passes are available for those wanting to attend every day of the festival. "We are still working with our partners on proving FREE tickets to community members including our Volunteer program which provides a free day General Admission pass for anyone who volunteers for a four hour period," CSW said.
"As we begin planning for 2017's LA Pride Festival and Parade, we look forward to engaging the entire community in planning next year's celebration. "
CSW also has apparently dropped the term "music festival" from its promotions. Its decision to shift the focus of the festival to a series of music events focused on Millennials, a term used to describe people ages 18 to 34, was especially contentious. Lesbian activist Ivy Bottini addressed CSW's focus on Millennials in comments at a City Council meeting earlier this month and at a meeting of the CSW board. "That letter was probably the most ageist thing I have heard in this community since I got here in 1975," she said, referring to a letter that CSW President Chris Classon sent to council members after an opinion piece in WEHOville by Larry Block that made much of the festival controversy public. In his letter, Classon said the festival's target audience was young people who are best reached through music.