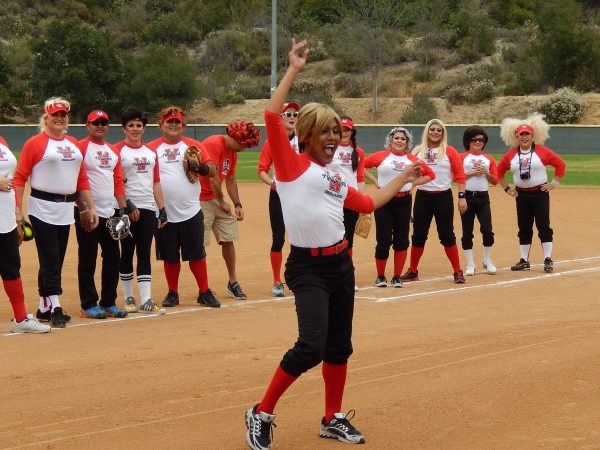 What a drag! (Not!) On Saturday the West Hollywood Cheerleaders will be defending their title from the L.A. Sisters of Perpetual Indulgence in the colorful fifth annual Drag Queen World Series.
Throwing out the ceremonial first pitch will be West Hollywood Mayor Lauren Meister and NFL draft Eben Britton.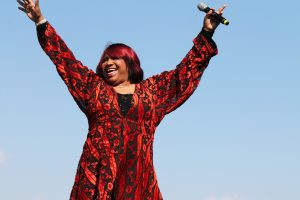 Money raised at the event will go to the Life Group LA a group dedicated to supporting people infected and affected by HIV.
The event will take place from 1 to 4 p.m. at Glendale Sports Complex, 2200 Fern Lane, Glendale. Tickets, $10 in advance and $15 at door, can be purchased online.
The Nation Anthem will be sung by recording artist Pepper MaShay, best known for her song "Dive In The Pool" from Queer Eye for a Straight Guy.
This years' colorful commentary will be by two Chico's Angels: Chita Parol (the "smart" one) and Frieda Laye (the "friendly" one). They are part of Chico's Angels, a trio of comedic Latina drag queens who make up Chico's Angels. In addition to Parol and Laye they include Kay Sedia.
Throughout the day, music will be spun by DJ Eur-O-Steve. This year's food truck time is being made available by Babys Badass Burgers.