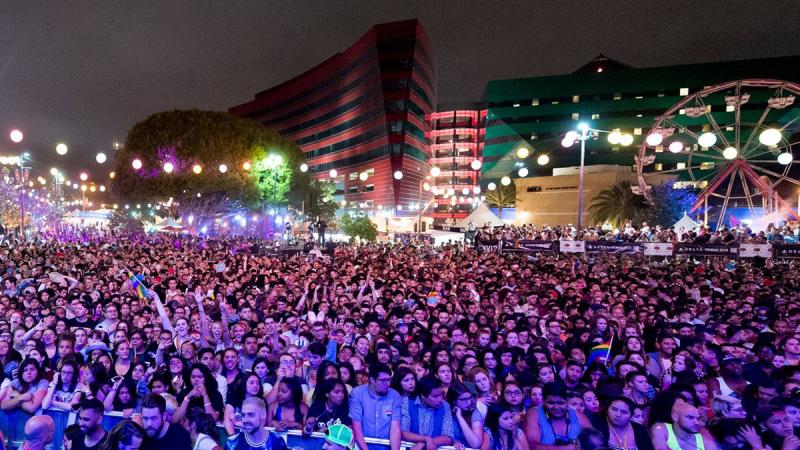 More than $5 million was spent in West Hollywood during the 2014 LA Pride parade and festival — money that would not have  been spent in the city's bars, restaurants, hotels and shops without the event.
A study of the city's major special events conducted by Conventions, Sports & Leisure International (CSL) shows that Pride is the largest revenue generator by far. The next largest is the annual Halloween Carnaval, which generated $2.3 million in new spending in WeHo according to the study, which was commissioned by the city. Other events included in the study are the Sunset Strip Music Festival, which closed last year after several years of financial struggle, and AIDS Walk, which this year has announced it will be based in Grand Park in downtown Los Angeles rather than West Hollywood Park.
The study, which will be presented to the West Hollywood City Council on Monday, includes information about the financial impact of the annual Oscar party staged by the Elton John AIDS Foundation and the Emmy party staged by HBO. To get a sense of the impact of smaller events focused on a narrower audience, the study also looked at the Russian Arts and Cultural Festival.
In addition to the direct financial gain for local businesses owners, the study shows the events generated earnings for people working in West Hollywood. That includes $2.8 million in personal earnings attributed to LA Pride, $1.3 million to Carnaval, and $500,000 attributable to the Sunset Strip Music Festival. AIDSWalk generated $149,000 in personal earnings and the Russian Arts & Cultural Festival $7,000.
The study found Halloween Carnaval to be the city's best-attended event, with 225,000 people at the one-night festival. Ranked second was LA Pride, with 125,000 people attending its annual parade and weekend festival. AIDSWalk brought 25,000 people to West Hollywood, and the Sunset Strip Music Festival attracted 20,000. Two thousand people attended the Russian Arts & Cultural Festival.
In addition to the financial impact, interviews with attendees at the events and with 30 owners and managers of hotels, bars, restaurants and shop in West Hollywood showed effects that couldn't be quantified. Those include:
— New visitors that are attracted to West Hollywood for special events, leading them to return to WeHo after having seen what the community has to offer.
— Enhanced economic growth and ancillary private sector development throughout the city spurred by the operation of the special events and festivals
— Increased synergy with local entertainment facilities, leading to increased tourism activity.
— Continued diversified affordable entertainment and other leisure alternatives for individuals and families in West Hollywood.
The study found that approximately 62% of those attending major events in West Hollywood are between the ages of 18 and 34, a group known as Millennials. The study found that 85% of attendees come from outside of West Hollywood, however the 53% are residents of the Los Angeles region.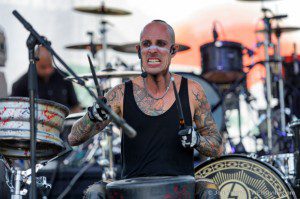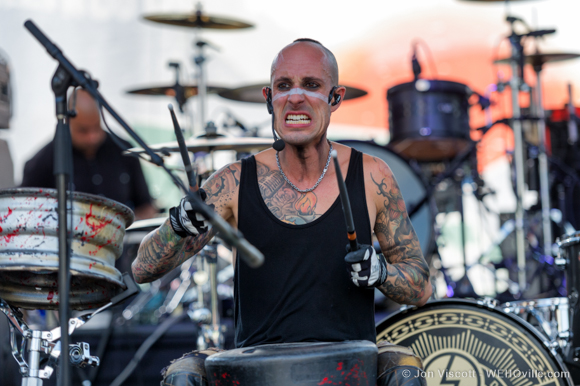 The study notes that promotion of West Hollywood also occurs through social media. "Hashtags related to LA Pride, the Halloween Carnaval, SSMF, and the AIDS Walk generated over 6,600 unique people posting with direct correlation to the special events and festivals in West Hollywood, with a potential reach approximating 30.9 million people, generating an estimated 47.1 million potential impressions," the CSL study says. "Approximately 950,000 people actively engaged in "liking" and/or commenting on these posts."
West Hollywood's bars and restaurants are the biggest beneficiaries of the special events studied by CLS, receiving 36% of the extra revenue. The next largest category of spending was Transportation, which includes spending on taxis, parking, buses, etc., and accounted for 21% of the new revenue. Retailers scored 13% of spending by event attendees, and hotels earned a modest 10%. Sixteen percent of spending was for a variety of reasons labeled "Other" and 3% was spent on Tourism, which CSL defines as visits to local cultural resources such as museum and participation in cultural events.
Interviews with business owners and managers by CSL found an overall positive opinion about the city's major events. However some retailers complained that street closure resulted in less traffic for them and thus a drop in income. The timing of special events also was an issue for some. The Sunset Strip Music Festival, for example, traditionally was staged in the summer, when bookings are highest for West Hollywood hotels. CSL also noted the impact of the hill between Sunset Boulevard and Santa Monica Boulevard, which results in a reluctance of local residents to visit Sunset events.
CSL recommends the city consider measures to address those problems, including running the city's free Santa Monica Boulevard shuttle to connect to Sunset Boulevard during events. CSL also suggests the city find a way to compensate retailers who lose business because of the events, perhaps by offering them ways to market or promote themselves to event attendees or staging a special event for them. Another idea is to develop other options for retailers who can't afford existing marketing options. CSL also recommends the city find a way to minimize the impact of events on the Pacific Design Center, which sits on San Vicente Boulevard across from West Hollywood Park. This year LA Pride is leasing the PDC's San Vicente plaza for its Latino music stage.
On the pages that follow are charts that give a simple illustration of the financial impacts in various ways West Hollywood major events, all calculated in 2014 and all based on the study by CSL.
EDITOR'S NOTE: An earlier version of this story stated spending in West Hollywood because of LA Pride as $15 million. The correct number is $5 million, and the story has been changed to reflect that.
Page 2 Direct economic impact, by event, on West Hollywood
Page 3 Attendance per event
Page 4 Beneficiaries of WeHo events by business sector
Page 5 Salaries and compensation generated for WeHo workers by events