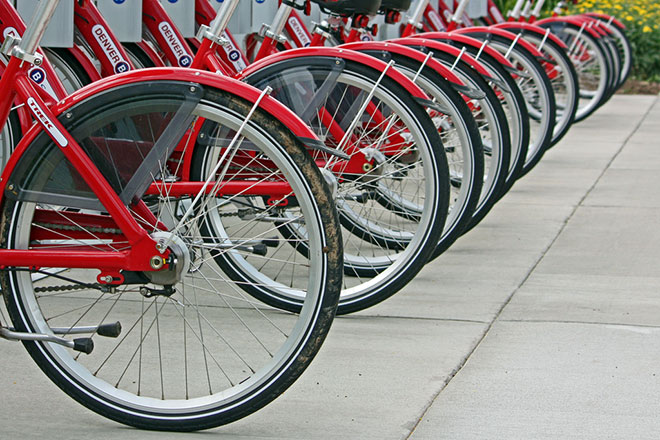 West Hollywood's City Council last night decided not to back pedal again on choosing a name for the city's bike share program. Some would argue, however, that it soft-pedaled by choosing a name that isn't so clear.
But WeHoPedals! it is.
At its meeting on May 3, the council decided that "wehogo!," the name recommended by city staffers and Symblaze, a marketing firm, was a no go. City Councilmember John D'Amico said the term sounded very general and wasn't clearly bicycle focused.
Other options considered by the council last night were WeHop, WeHoRide, WeHoRoll and WHeels.
The city is celebrating National Bike Month and will host the "WeHo Bike Hub" from 7:30 to 10 a.m. Thursday in the sidewalk plaza at 8743 Santa Monica Blvd., near the intersection of Santa Monica and Hancock Avenue. Visitors can see an example of the bike stations that will be installed around the city. The city hopes to launch the bike sharing program this summer