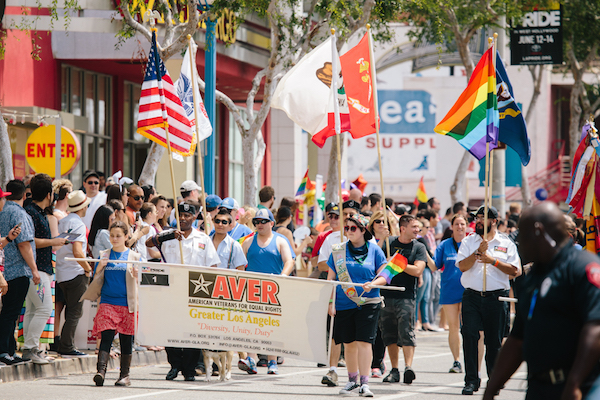 The decision last week by Christopher Street West to make major changes in its plans for next month's LA Pride festival was an encouraging sign that its leadership is listening to the LGBT community. Craig Bowers and Chris Classen, effectively the leaders of CSW, may have stumbled on this one. And the changes they are making won't satisfy all of CSW's critics. But there's little time to do much, given that the parade and festival are only three weeks away. Bowers and Classen, however, are smart men with a passion for the LGBT community, and they have the business acumen it will take to get CSW back on its feet for the long run.
So let's drop the threats of demonstrations and boycotts and consider what CSW should start doing on June 13, the day after LA Pride.
There are three major areas where CSW needs to act, some of them areas pointed out in a 2013 WEHOville editorial that CSW and its City Council monitors obviously never read or chose to ignore.
Transparency
To gain the community's trust CSW, needs to be open about how it operates. A model is San Francisco, the organization that puts on San Francisco Pride. Transparency means CSW posting its tax returns for at least the last five years on its website. Currently you can find them on WEHOville.com, but not LAPride.com. The organization also should post its charter and the bylaws (also now on WEHOville) that govern its board of directors.
And when it comes to the board of directors, no one knows who they are. CSW should list all board members on its website with a sentence or two giving each board member's background. And it should list the official CSW telephone number and email address.
Equally important, CSW should list all of its contractors and reveal their compensation. It's clear that there are at least two, but there are rumors that there are more.
Also, CSW apparently uses the same contractors over and over. It should put out annual requests for proposals for all contract services so that CSW's board each year can select the best and most economic contractor.
Finally, CSW should post on its website the dates and times and location of its board meetings.
Community engagement
CSW's failure to engage with the various parts of the diverse LGBT community was its biggest mistake in planning this year's LA Pride. A way to avoid that in the future is to put together an LA Pride advisory group with representatives from all parts of the community. A number of CSW's board members are close with one another, and they especially would benefit from the perspective of outsiders.
CSW also should radically reconstitute its board. Rodney Scott, the former president of CSW, was said to have put together a board of directors who he was confident would do what he said. But perhaps a bigger issue was that most members of the board had no influence, no clout, in the community. When Scott stepped down, he was replaced by two co-presidents, one of whom was a processor of health insurance claims.
Other successful non-profit organizations have a variety of people on their boards — some who bring valuable non-profit management experience, others skilled at soliciting donations, and others whose primary asset is fame. Given that West Hollywood sits in the middle of the entertainment capital of the world, it is puzzling that CSW isn't trying to recruit board members like Howard Bragman, the veteran publicist who represents clients such as Mario Lopez, Adam Rodriguez, Lance Bass and Joe Mangiello, or Dallas Dishman, executive director of the David Geffen Foundation, who sits on the city's Arts and Cultural Affairs Commission, or Stuart Resnick, an affluent West Hollywood resident who has a strong interest in the arts.
CSW also should work more closely with West Hollywood's cultural affairs staff, who put on One City One Pride. That's 40 days of more than 90 LGBT-focused arts and cultural events, some of which fill the gaps that critics have noted in CSW's own festival plans. There's no reason next year's LA Pride can't really be a joint venture.
Stability and Growth
CSW should develop a mission statement that focuses not only on what it does for the community but on what steps it intends to take to make itself sustainable.
For one thing, it should consider ways to make use of its powerful brand more than once a year. (That is, by the way, an idea that CSW's Craig Bowers agrees with). CSW could create other LGBT events during the year that are likely to attract sponsors or otherwise generate revenue. That could include a transgender job fair with corporate sponsors, an LGBT issues forum with corporate sponsors and an admission fee, an LGBT version of Ted Talks, an annual LGBT June wedding and anniversary ceremony, an LGBT New Year's Eve event, to suggest a few.
To make some of these things happen, CSW needs to hire a full-time executive director. If the only way to find the money for that is to abandon its office at the Pacific Design Center and have him or her work from home, or work in a shared work space, so be it. In this virtual age there are many start-up businesses that work that way until they are financially stable enough to rent a private office.
Those who are upset about LA Pride need to enjoy what's coming in the next three weeks and then focus on the future. But let's start working on the future on June 13 and not kick the can down the road any more.