It was almost a year ago, on May 31, when Kirk Doffing was assaulted around 9:30 p.m. near Rage, the bar in West Hollywood's Boystown nightlife district.
The attack, by a group of three or four men who have yet to be found, left Doffing in a coma for many months. Seventy-five percent of the left side of his brain was damaged, and he remains in a special care facility. Doffing, 46, is a resident of West Hollywood and before his attack was an accountant with the medical practice of Dr. Joel Aronowitz, a Los Angeles plastic surgeon.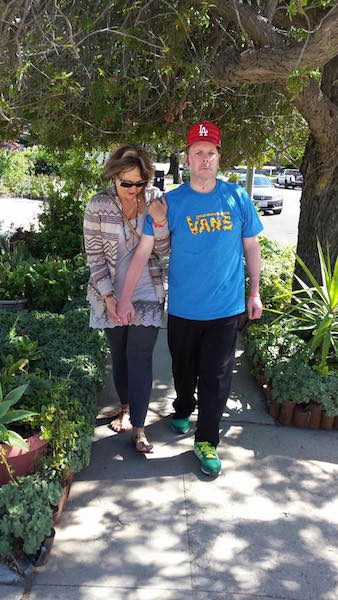 The attack prompted a cry from West Hollywood residents for better efforts to assure public safety, especially at night. While the city's Sheriff's Station and its Public Safety Department have long described West Hollywood as one of the safest places to live, work and play in Los Angeles County, statistics from the L.A. County Sheriff's Department have ranked it the most dangerous when it comes to serious crimes.
Now Jackie Giesinger, Doffing's sister, wants to help West Hollywood address that. Giesinger has launched a campaign called KirkStrong. The campaign is designed both to raise money to help with Doffing's very expensive medical care and to raise awareness in West Hollywood about the city's nightlife crimes, about which concern has increased since Doffing's attack. Giesinger is gathering signatures on an online petition urging West Hollywood to install security cameras on the city's streets.
The campaign is called KirkStrong, and it will be celebrated with a "WeHo Safety Saturday" rally at 1 p.m. at West Hollywood Park, followed by a bar crawl in the Boystown area and including a silent auction at The Abbey. Members of the city's Public Safety Commission, the West Hollywood Sheriff's Station and Kirk Doffing's Minnesota family are expected to attend. Giesinger said she wants the event to focus on the positive — Doffing's steady recovery — and be fun — there will be a DJ. But she also wants it to alert local residents to what is around them at night.
The bar crawl includes stops at Mother Lode, The Abbey, Trunks, Flaming Saddles and Micky's. A donation of $10 buys a wristband that gives discounts at participating bars, restaurants and shops. That money goes to a fund that helps pay for Doffing's Minnesota relatives to be by his side to help with his rehabilitation in the facility in which he is staying in Los Angeles. Residents also can contribute by buying Kirkstrong "Safety Saturday" t-shirts, which are on sale at the Block Party on Santa Monica Boulevard near Larrabee and on sale online. Finally, those who want to help also can donate at a GoFundMe site that as of publication has raised more than $14,000 of its $50,000 goal.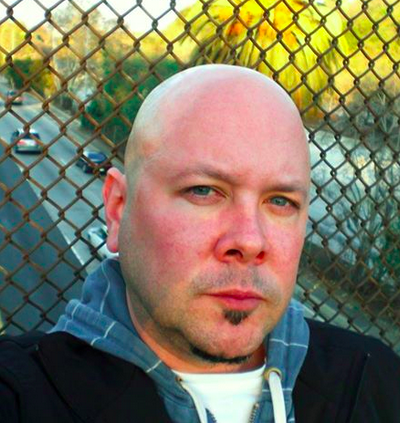 Giesinger, who lives in Minnesota, has spent considerable time in West Hollywood since her brother was assaulted. "We were told on Day 3 that he'd never walk or talk," she said in a text to WEHOville. "Could be on tubes and machines forever. Well, we beat those odds.
"Then in February, we were told how damaged his brain was now that the swelling was down. Well, three months later we have much change again. So this next year, with his brain rested, now we will spend on rehabilitation. Making him independent. Learning to understand needing to go to bathroom. Choosing food. Trying to dress himself. Lots of physical and occupational and speech therapy. "
Doffing also can walk again, although "frequently a little off-balance here and there," Giesinger said. "But he absolutely started going in car rides with us over the last week. He enjoys the freedom. It is sometimes a little tough to get him to want to go back and sometimes of course confusing as to where he is and why.
"For the most part, he does have really good days of connecting conversation, and about every five out of eight words in a sentence makes sense. His brain was damaged 75% on the left side, which is all the connectors. The right side, which has no damage, keeps him funny, joking and laughing as well as angry at times.
"Took him to his apartment for the first time this weekend. For the most part he seemed happy and then seemed a tad overwhelmed or confused. But we did it!"