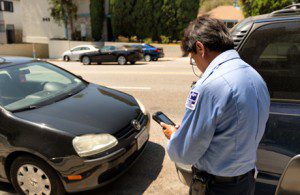 People looking for parking in West Hollywood on Monday will get a break. The city, in observance of Memorial Day, will not enforce parking meters and associated time limits, peak hour towing restrictions and street sweeping ticketing and towing. All other parking regulations will be enforced, including those that limit parking in certain neighborhoods to residents of those neighborhoods.
City Hall will be closed on Monday. Visitor parking permits will be available Monday at the Kings Road Parking Structure on and at the West Hollywood Sheriff's Station.
Enforcement of parking regulations will resume on Tuesday.