West Hollywood's largest transit service, the CityLine, will carry about 65,000 passengers this year at a cost of $13 each. By comparison, the smaller Dial-a-Ride service for seniors and the disabled costs the city about $44 per trip. That's according to a new analysis by WeHo by the Numbers.
The wide range of costs reflects two very different kinds of service. CityLine is a free daytime bus service for residents, workers and visitors. It provides rides on a fixed route and schedule, from bus stop to bus stop. It stays in West Hollywood, except for a short detour to Cedars-Sinai Medical Center.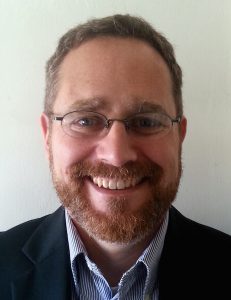 Dial-a-Ride is different. It is a free weekday minivan service for disabled residents and residents ages 62 or older. It offers curb-to-curb rides on the passenger's schedule: for example, a ride from the resident's home to an appointment at the doctor's office. It can travel farther outside the city, to medical facilities at places such as UCLA.
West Hollywood recently reported ridership and cost numbers for CityLine, Dial-a-Ride, and two other services: CityLineX and the taxi subsidy program. CityLineX is a free rush-hour express bus service from West Hollywood to Hollywood Boulevard and Highland. It helps commuters get to and from Metro's Red Line station. The taxi subsidy program allows seniors and the disabled to buy $50 worth of taxi credit for $8. It complements the Dial-a-Ride program, which is free but has more limited hours and destinations.
Based on the city's numbers for the last 10 months, there will be 65,000 one-way trips on CityLine this year. The annualized numbers for Dial-a-Ride and the taxi program are 16,000 and 15,000 trips, respectively. CityLineX is a new service still in the pilot phase. Extrapolating from its April ridership, it will have 18,000 trips per year.
WeHo by the Numbers also estimated the number of trips per day. CityLine runs six days a week, Dial-a-Ride and CityLineX five days and taxis operate seven days. The estimates are 213 daily one-way trips for CityLine, 72 for CityLineX, 63 for Dial-a-Ride and 42 for the taxi subsidy program.
Together, these four services will be used an estimated 114,000 times per year. That does not include West Hollywood's other transit programs: the free PickUp weekend trolley, the free TLC service (Dial-a-Ride plus an aide), the Metro pass subsidy program (a pass for $8 per month) and a program that offers free taxi rides to medical appointments for residents with HIV/AIDS.
CityLine and the other three programs discussed in this article cost the city about $2 million a year. For the fiscal year beginning in July, the City expects to spend $862,000 on CityLine, $125,000 on CityLineX, $672,000 on Dial-a-Ride, $302,000 on the taxi subsidy program and $127,000 on fuel.
The city's average cost per one-way trip is $6 for CityLineX, $13 for CityLine, $22 for the taxi subsidy program and $44 for Dial-a-Ride. The numbers are not adjusted for differences in trip lengths among the services. They include administrative costs like dispatching and the taxi payment system. They don't include the taxi passenger's copay or the cost of buying the Dial-a-Ride and CityLine vehicles. CityLineX's cost appears to be much lower than CityLine's mainly because the fixed costs for running the system are already covered by the CityLine budget.
For more information, please see the WeHo by the Numbers articles, Do people use these West Hollywood transit services? and What do these West Hollywood transit services cost the city?.