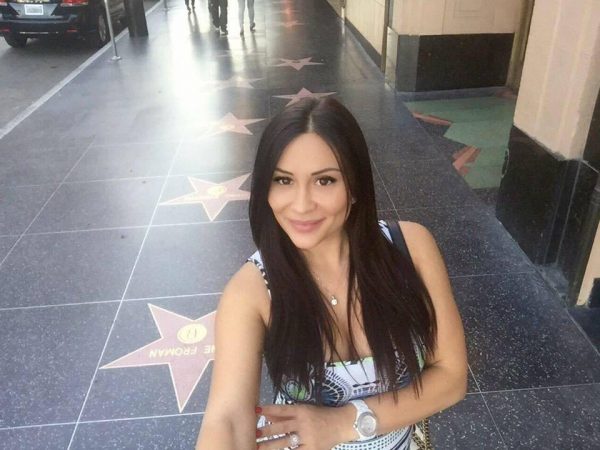 The man accused of murdering his girlfriend last week in their apartment on Holloway Drive is perhaps the lowest-profile member of a wealthy and flamboyant Toronto family known for its love of Ferraris and gambling and for its expensive real estate in Beverly Hills.
Canada's National Post has reported that Blake Leibel, 35, is the son of Lorne Leibel, a real estate developer and former Canadian Olympic sailor. Leibel is also known as "Lorne Leibel Ferrari Man" for his obsession with motor car racing. Leibel is identified as owner of a 6,143-square-foot mansion in Bel Air that Lady Gaga has leased for $25,000 a month.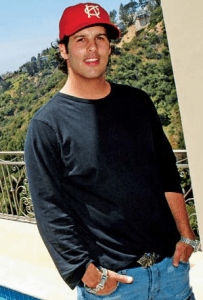 Leibel's brother, Cody, a founder of the former C-Note Records and a business partner of restaurateur and nightclub owner Sam Nazarian, also is famed for having been, at 23, the youngest owner ever of an Enzo Ferrari, which sells for as much as $3 million. (Although some claim his father actually owned the car). Cody Leibel also was an alleged participant in "Molly's Game," a poker ring involving Hollywood celebrities such as Tobey Maguire, Leonardo DiCaprio, Ben Affleck and Matt Damon as well as a group of Russian and Ukrainian men known as the "Taiwanchik-Trincher Organization," described in a U.S. District Court indictment as "a criminal organization whose members and associates engaged in crimes including operating an illegal gambling business, money laundering, and extortion." In 2009 Cody Leibel put his 5,427-square-foot Beverly Hills mansion on the market for $16.5 million.
Blake Leibel was arrested last Thursday at the apartment he shared with his girlfriend, Iana Kasian, after Sheriff's deputies received a call from Kasian's mother, who was concerned that she hadn't heard from her daughter in several days. When deputies forced their way into the apartment they found Kasian in her bedroom, dead from an apparent blunt force trauma to her head. Leibel was in the apartment and was arrested. He remains in jail. Leibel was arrested six days before this homicide on a felony charge of rape. The victim has not been identified. He posted $100,000 bail and was released, according to L.A. County jail records. He was scheduled to go to court on that arrest in downtown Superior Court on June 17, the jail records show. WEHOville has been unable to obtain much information about Kasian other than her statement on her Facebook page that she is a native of Kiev in the Ukraine and was engaged.
Stories by the Post and other sources show that Blake Leibel lived a privileged life marked by contentious disputes with his family over money.
Blake's mother, Eleanor, had been separated from his father for 30 years before she died of brain cancer in 2011. During the separation, he had lived with his mother,  and his brother had lived with their father. In an early will, Eleanor Blake had left her large estate solely to Blake Leibel. But in a later will she gave Blake the majority of the estate but also added a large inheritance for Cody Leibel.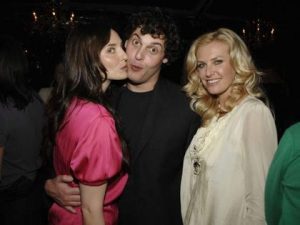 A little more than two years after his mother's death in 2011 of brain cancer, Blake Leibel challenged his mother's will. His challenge, if successful, would have removed his father as trustee of his mother's estate and denied any inheritance to his brother. Blake Leibel's challenge was denied in a precedent-setting decision by a Canadian judge who said it had been filed too late.
Documents filed in the case showed that Leibel's mother had supported him with a monthly allowance since he moved to Los Angeles in 2004. He also received several million dollars from the sale of his mother's home in Toronto and a condo in Florida.
Felice Kirsh, a prominent Canadian estate litigation lawyer, offered a scathing critique of Leibel's suit at an annual convention of estate attorneys that also illustrated the family's conflicts.
"First and foremost, Blake did not attend his mother's funeral. This is very poor form, especially when you then go before the court claiming that you did not get enough money from your mother's estate," Kirsh's law firm stated in a summary of the suit. "As Felice said, this is not the way to get the court's sympathy. Secondly, Blake was active in helping the estate trustees liquidize estate assets in order to receive cash from the estate. He actively participated in the selling of Eleanor's Toronto home and a condo in Florida, both of which were gifted to him in the will, and he accepted the several millions of dollars that the properties sold for. While there is the legal issue of estoppel that comes into play as result of these actions, it is also just common sense that you should not take everything you can from the estate and then turn around and ask the court to set aside the will because you would now like some more."
During a hearing on Leibel's claim, he was said to have a wife and son in California. That wife is not Kasian, 30, who had given birth to a child just weeks before her murder.
Blake Leibel is identified in IMDb, the Internet Movie Database, as creative consultant and director on some episodes of Mel Brooks' "Spaceballs: The Animated Series," and the creator of several graphic novels including "Syndrome." That novel, published in 2010, is about "a rogue neuropathologist's" plot to examine a serial killer and "isolate the root of all evil in the recesses of the human brain."
One of the publishers of Leibel's graphic novels, Archaia Entertainment, has distanced itself from the author Saturday. The company published "Syndrome" in 2010, about "a rogue neuropathologist's" plot to examine a serial killer and "isolate the root of all evil in the recesses of the human brain."
"We're deeply saddened by this terrible tragedy," a spokesperson for Archaia told the Post, adding that the publisher had cut its ties with Leibel a year ago.
Leibel is expected to appear in court Tuesday.